Almost instantly, fans leapt to Instagram to express their feelings in more than 1,300 comments since the photo was uploaded, with an additional 21,000 likes.
Yesterday (Jan. 5), Madonna responded with another photo of her teenage son, defending the original post: "No one was drinking we were just having fun! Calm down and get a sense of humor!" she captioned the photo. "Don't start the year off with judgement!"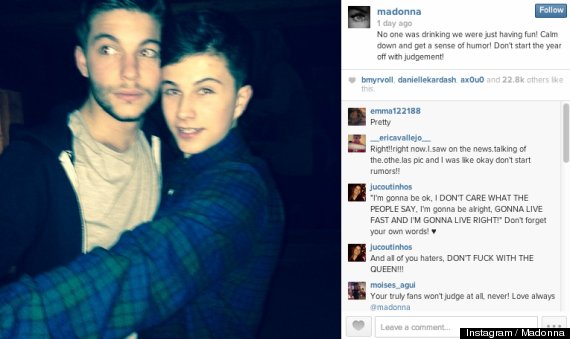 Also on HuffPost:
Madonna Through The Years
SUBSCRIBE AND FOLLOW
Get top stories and blog posts emailed to me each day. Newsletters may offer personalized content or advertisements.
Learn more