Does this piece of fabric contain the sacred "Biblical blue" dye?
The piece of cloth Sukenik believes holds elusive dye is made of wool, meaning the cloth was likely dyed in a way consistent with the process used to achieve the tekhelet hue, according to the IAA.
"The importance of this fabric is extremely significant as there are practically no parallels for it in the archaeological record," the statement noted.
Sukenik presented her findings Dec. 30 at a special conference in Jerusalem dedicated to the the subject of tekhelet, Haaretz reports. Sukenik said the cloth, which was actually found in the 1950s, may have been left in the caves by Jewish fighters hiding during the second century Bar Kokhba revolt.
LOOK: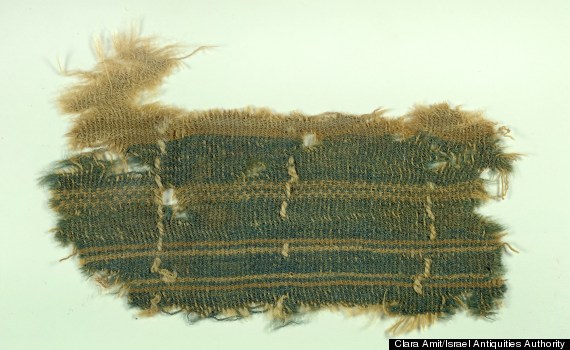 SUBSCRIBE TO & FOLLOW THE MORNING EMAIL
The Morning Email helps you start your workday with everything you need to know: breaking news, entertainment and a dash of fun. Learn more