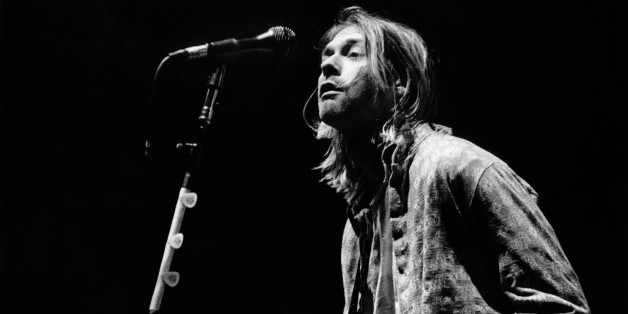 Documentary filmmaker and music video director Dave Markey has unveiled rare footage of one of Nirvana's final performances. He dropped it on YouTube to mark the 20th anniversary of the band's final Los Angeles performance, which took place less than four months before Kurt Cobain's death in 1994. The 15-minute clip, which comes from the band's tour in support of "In Utero," includes performances of "All Apologies" and David Bowie's "The Man Who Sold the World."
Markey writes on YouTube: "20 years ago tonight (December 30, 1993) I stood on Kurt's side of the stage at my hometown's Los Angeles Forum and captured the last set I would see of this band. A band that I had worked with, toured with; people that I would call my friends. A band that both the world and myself really loved (can't really say this has happened since.) Within just a few short months it would sadly all be over. Sharing a few songs here; a couple covers (Vaselines' "Jesus" & Bowie's "Man Who Sold The World") and All Apologies. I'm glad to have documented this show, as well as their pre-fame fun in 1991."
SUBSCRIBE AND FOLLOW
Get top stories and blog posts emailed to me each day. Newsletters may offer personalized content or advertisements.
Learn more