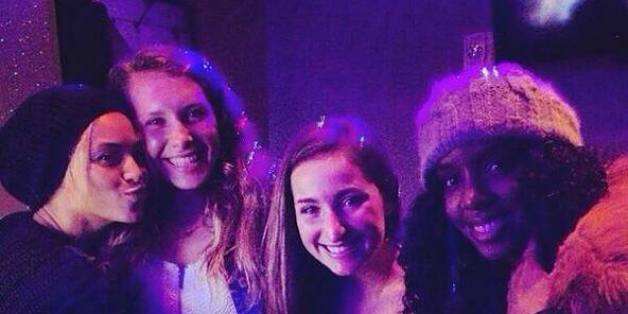 It would be pretty rude if two women who were otherwise complete strangers just busted in on your private karaoke party, unless of course those women were Beyonce and Kelly Rowland.
That's exactly what happened to a group of friends singing their hearts out at Sing Sing Karaoke in Miami on Tuesday night (Jan. 7), when Beyonce and Rowland decided to crash the party: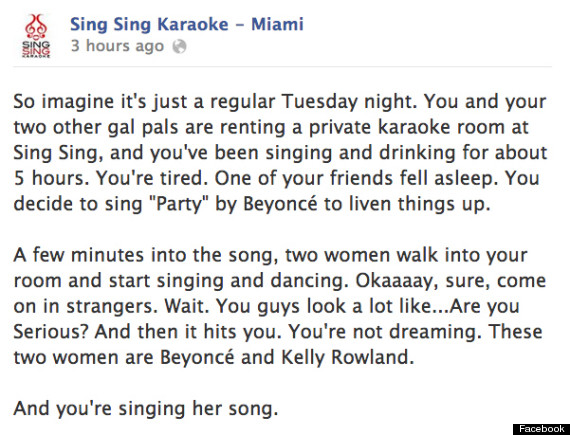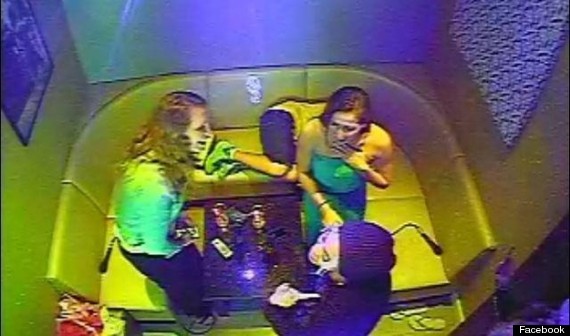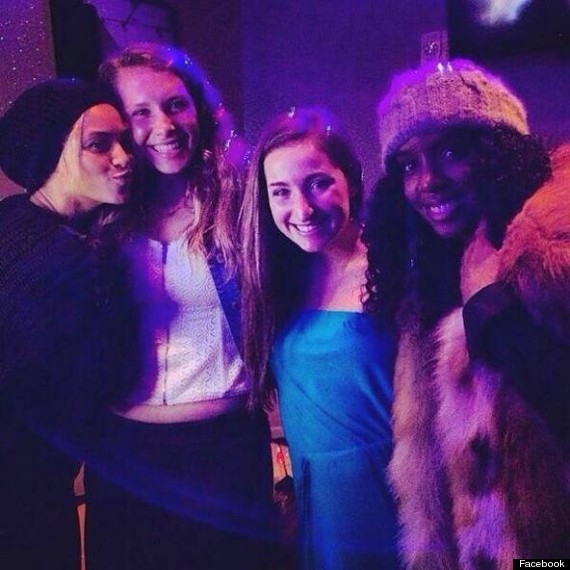 In case they read this, Bey and Kelly are welcome to crash our next Karaoke gathering anytime they want.
ALSO ON HUFFPOST:
PHOTO GALLERY
BEFORE YOU GO
Queen Bey!