It'll be a cold day in Hell when.. well, when the mercury dips below freezing.
That's exactly what happened in Hell, Mich., the unfortunately-named town located an hour west of Detroit. The few hundred residents saw temperatures, with wind chill, sink below -30 degrees earlier this week. Thursday's midday temperature rose to a balmy 13 degrees, with a wind chill of 2 degrees.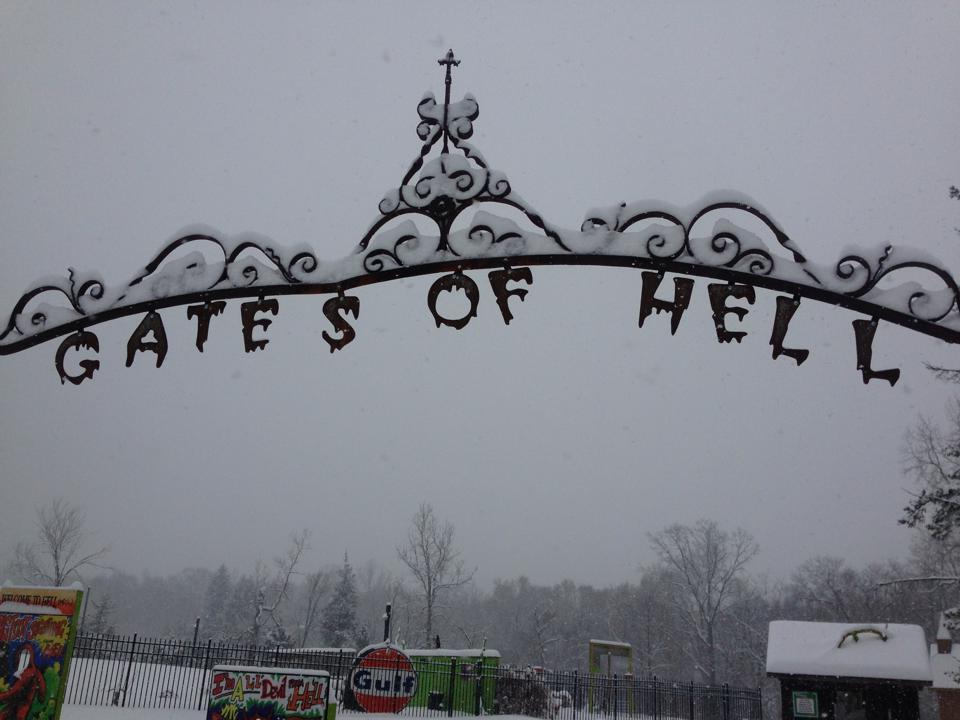 Once it thaws a little, Hell might be worth a visit -- perhaps even in a handbasket.
Also on HuffPost:
The Most Inappropriate Business Names
SUBSCRIBE AND FOLLOW
Get top stories and blog posts emailed to me each day. Newsletters may offer personalized content or advertisements.
Learn more