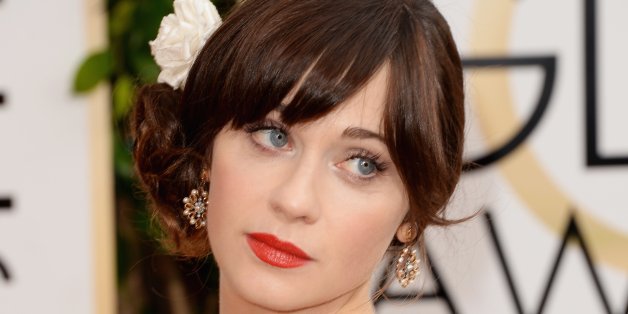 Welcome to the 71st annual Golden Globes! It's time to watch our favorite stars walk the red carpet for two hours of vaguely painful small talk, during which they are mostly just asked what they're wearing. Now, to celebrate all the primping that went into this evening, we bring you celebrities getting ready.
Sofia Vergara grabbing some "last minute chocolate cake" ...
... Rashida Jones carpooling with Aziz Ansari ...
... Zooey Deschanel's amazing daisy manicure ...
... Kerry Washington's "sneak peek" of her "vintage Movado watch" ...
... as well as her makeup test run from two days ago.
... Kaley Cuoco getting primped ...
... Kelly Osbourne mastering the cat eye ...
... Mayim Bialik with her glamour team before the show ...
... R.J. Mitte rocking sunglasses in the limo ...
Julia Louis-Dreyfus getting makeup ready ...
... after a celebratory feast.
My publicist just walked in and said "look how all getting ready you look". She's so nice to me. #GoldenGlobes @IDTweeps
... Retta getting her curlers on ...
... Jesse Tyler Ferguson's selfie on the way to the event
... Monica Potter's prep, with the help of her family ...
... and Rob Lowe literally getting a haircut beforehand.
Also on HuffPost:
Golden Globes 2014: The WHOLE Red Carpet
SUBSCRIBE AND FOLLOW
Get top stories and blog posts emailed to me each day. Newsletters may offer personalized content or advertisements.
Learn more