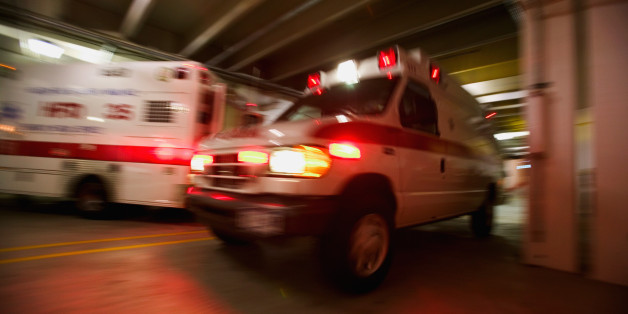 A one-year old girl is in critical condition with skull fractures to her head after Chicago police say the child's father slammed her head into the floor and hit his girlfriend during a domestic dispute.
Police say the 21-year-old man said "we're all going to die" and at one point picked up his baby daughter by the ankles and threw her to the ground where her head slammed on the floor twice, according to the Sun-Times.
Police, who believed the man was high on amphetamines at the time, hit the suspect with an "open hand" and arrested him. He was hospitalized with self-inflicted injuries but was later released into police custody.
Chicago police Sgt. Gerald Bremon said the incident was "a domestic dispute," and noted "the girlfriend refused treatment."
Charges were pending early Monday. Meanwhile, the baby remains in critical condition.
SUBSCRIBE AND FOLLOW
Get top stories and blog posts emailed to me each day. Newsletters may offer personalized content or advertisements.
Learn more