A Look Back At Marilyn Monroe And Joe DiMaggio's Wedding, 60 Years Later
Sixty years ago today -- on January 14, 1954 -- the up-and-coming silver screen siren Marilyn Monroe married New York Yankees ballplayer Joe DiMaggio in San Francisco.
The high-profile couple tied the knot in a civil ceremony at San Francisco City Hall, where they were hounded by reporters, photographers and fans alike.
(Story continues after photos)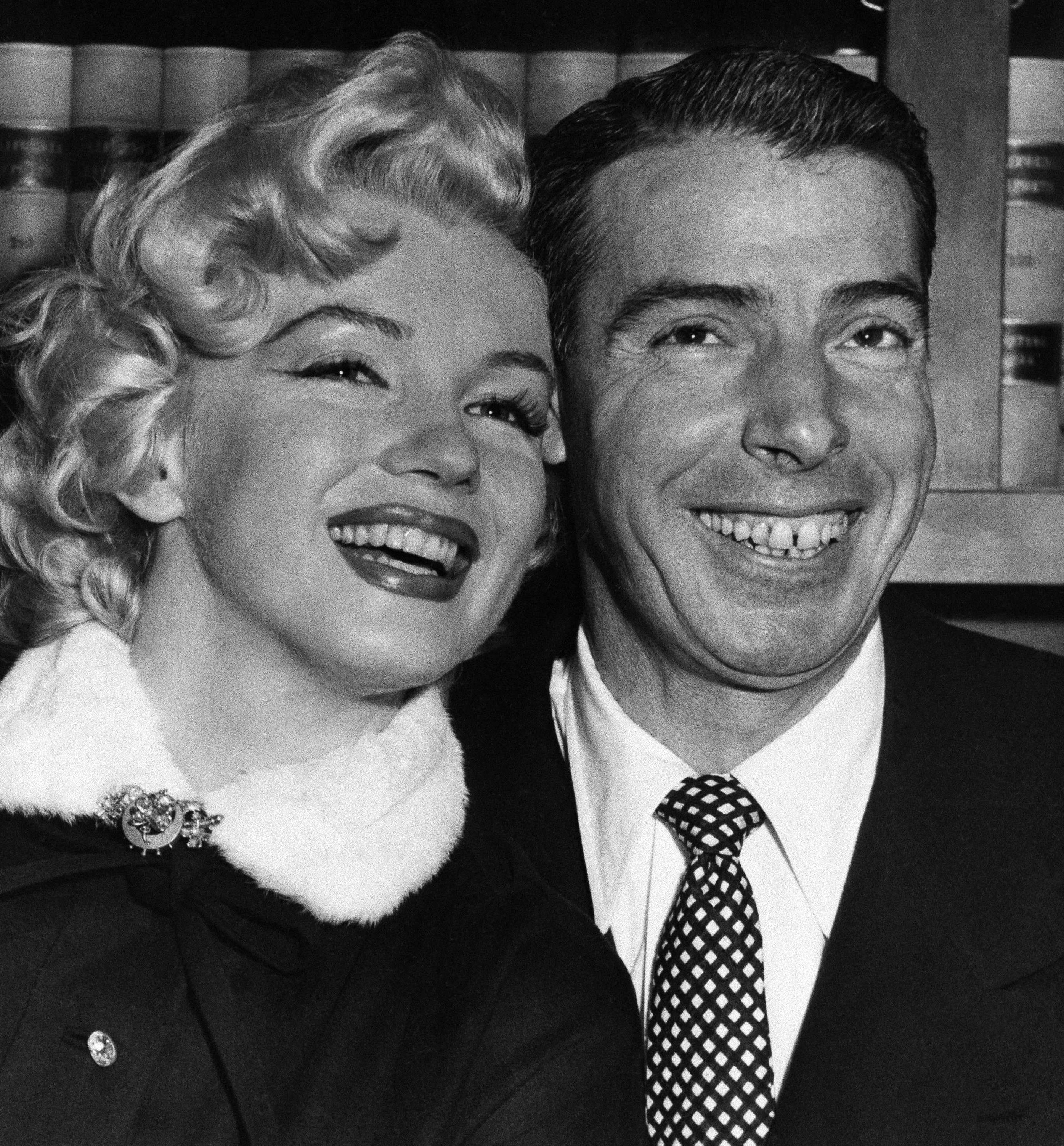 Photo by The Associated Press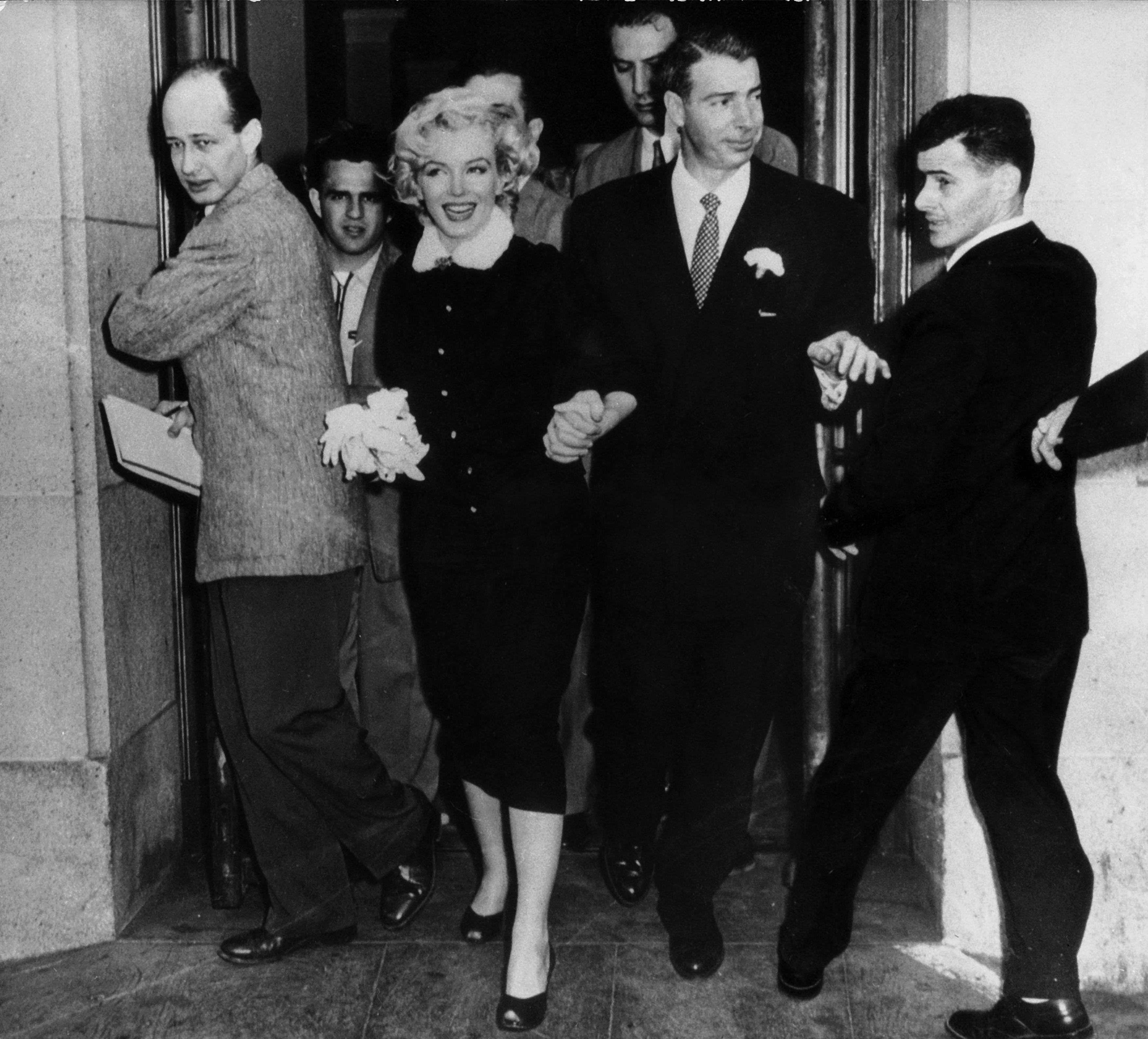 Photo by Mondadori Portfolio via Getty Images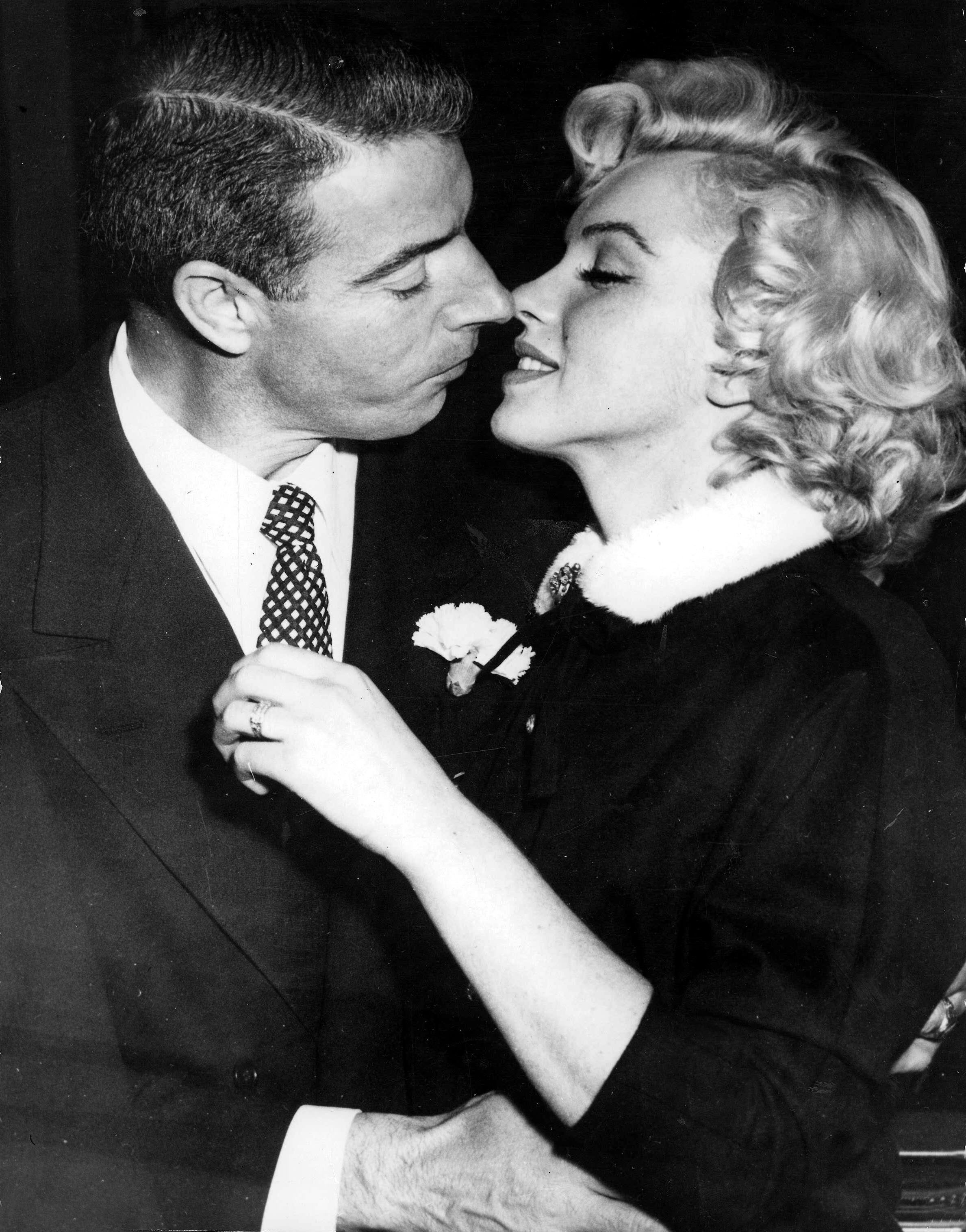 Photo by Popperfoto/Getty Images
Sadly, the pair's marriage was short-lived and they divorced nine months later. DiMaggio -- a self-professed control freak -- reportedly took issue with Monroe's sexy persona.
Still, many believe that she was the love of his life. After she and playwright Arthur Miller divorced, DiMaggio reportedly asked Monroe to marry him again. The pair never remarried, but they remained "good friends" until Monroe's death in 1962. Afterwards, DiMaggio sent roses to her grave several times a week for the next two decades.
Check out the slideshow below for more photos of the blonde bombshell.
In this undated publicity photo courtesy Running Press, Marilyn Monroe is shown wearing a knife-pleated gold lamé gown made from

FILE - In this 1946 file image taken by photographer Joseph Jasgur and released by Julien's Auctions, Norma Jean Dougherty, who eventually changed her name to Marilyn Monroe, is shown. Copyrights and images from Marilyn Monroe's first photo shoot sold for $352,000 at Julien's Auctions after a bankruptcy judge in Florida ruled that photos taken of Monroe were to be sold at auction in Dec. 2011 to settle the debts of the photographer. (AP Photo/Julien's Auctions, Joseph Jasgur, File)

In this image released by Beverly Hills Collection, actress Marilyn Monroe is seen at The Beverly Hills Hotel. The Beverly Hills Hotel is celebrating its 100th Anniversary in May. (AP Photo/Beverly Hills Collection)

FILE - In this 1953 publicity file photo provided by Running Press, Marilyn Monroe is shown on set in the film, "Gentlemen Prefer Blondes." Monroe is probably best remembered for her comic turns in this film. The picture is included in a new 2012 book, "Marilyn in Fashion," published by Running Press. (AP Photo/Courtesy Running Press)

FILE - In this 1959 file photo provided by United Artists, Tony Curtis, left, and Marilyn Monroe are shown in the hilarious, milestone comedy, "Some Like It Hot," produced, directed, and co-scripted by Billy Wilder. (AP Photo, File)

In this undated publicity photo courtesy Running Press, Marilyn Monroe is shown in the first photo taken of her in the famous white dress from the "The Seven Year Itch." For a brief scene in "The Seven Year Itch," in September 1954, her character strolls on a Manhattan street on a stifling summer evening. When a subway rattles beneath her, Marilyn stands astride a sidewalk vent to catch a cool breeze that swirls her skirt up around her waist. (AP Photo/Courtesy Running Press)

A South Korean man is reflected on a frame of a photo of late U.S. actress Marilyn Monroe during her photo exhibition at a department store in Seoul, South Korea, Friday. June 8, 2012. (AP Photo/Ahn Young-joon)

File:Marilyn_Monroe_Niagara.png licensed with PD-US-not renewed 2011-12-03T10:11:44Z Makakaaaa 1016x767 (838041 Bytes. Description 1 Marilyn ...

Description Promotional photograph of actor Marilyn Monroe (1950s) | Source http://www. art. com/gallery/id--0/posters. htm? marilyn+monroe | ...

Photo Caption: Marilyn Monroe appearing with the USO Camp Show, "Anything Goes," poses for the shutterbugs after a performance at the 3d ...

FILE - In this Sept. 9, 1954 file photo, Marilyn Monroe poses over the updraft of a New York subway grating while in character for the filming of "The Seven Year Itch" in New York. Monroe's flirty dress from "The Seven Year Itch" is going to a collector who bid $4.6 million at a weekend auction of Hollywood memorabilia. The dress was among the film costumes and props collected by Debbie Reynolds over four decades. (AP Photo/Matty Zimmerman, File)

FILE - In this September 15, 1954 publicity photo courtesy Running Press, Marilyn Monroe is shown during the

FILE- This April 1962 file photo shows actress Marilyn Monroe on the set of "Something's Got To Give," in Los Angeles. In the Hollywood landscape of new, new, new, what really stands out on the red carpet is that today's starlets still emulate the looks of classic screen beauties, including Elizabeth Taylor, Marilyn Monroe and Rita Hayworth, who ruled the red carpet in the 1950s. (AP Photo/File)

**FILE** Clark Gable and Marilyn Monroe, play a scene in "The Misfits" in this undated file photo. It turned out to be the last movie for both in 1961. (AP Photo, file)

SAN FRANCISCO, UNITED STATES: Picture dated of the fifties showing American actress Marilyn Monroe (R) with her husband baseball legend Joe DiMaggio. (Photo credit should read AFP/AFP/Getty Images)

NEW YORK CITY, UNITED STATES: American actress Marilyn Monroe poses in 1959 for the photographers at La Guardia Airport before to fly to Chicago, for the presentation of her film 'Some like it hot'. (Photo credit should read STR/AFP/Getty Images)

Undated photo shows US actress Marilyn Monroe a few weeks before she died in 05 August, 1962 at the age of 36. The circumstances of her death have never been cleared up. AFP PHOTO (Photo credit should read STR/AFP/Getty Images)

The crypt of Marilyn Monroe is seen at the Westwood Village Memorial Park Cemetery in Los Angeles August 3, 2012. August 5th will be the 50th anniversary of the mysterious death of the Hollywood legend. AFP PHOTO / ROBYN BECK (Photo credit should read ROBYN BECK/AFP/GettyImages)
Keep in touch! Check out HuffPost Weddings on Facebook, Twitter and Pinterest.