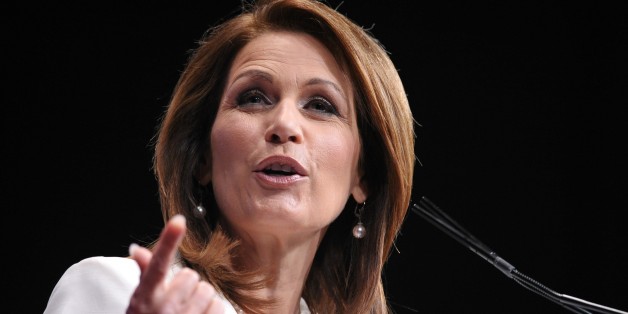 Rep. Michele Bachmann (R-Minn.) compared Obamacare to Snapchat, an app that allows users to send pictures and videos between phones for a limited amount of time before the images disappear.
"Obamacare is the health care version of Snapchat, now you see, now you don't," Bachmann said Wednesday, according to Politico's Ginger Gibson.
Bachmann later explained she uses Snapchat to talk with her kids during the day.
"It's pictures of what they're eating," Bachmann said.
Bachmann then proceeded to explain the app to some of her colleagues:
Bachmann heard on mic explaining Snapchat to lawmakers: "...what you do is you record yourself, you know it's like a selfie.."
Bachmann's not the only lawmaker on Snapchat. Politico reported Wednesday Sen. Rand Paul (R-Ky.) just joined the social network.
Did you hear? I joined @Snapchat! For daily updates & behind-the-scenes footage follow: senatorrandpaul. I'm sending my first snap tonight.
Also on HuffPost:
7 Reasons To Be Terrified of Snapchat
SUBSCRIBE AND FOLLOW
Get top stories and blog posts emailed to me each day. Newsletters may offer personalized content or advertisements.
Learn more