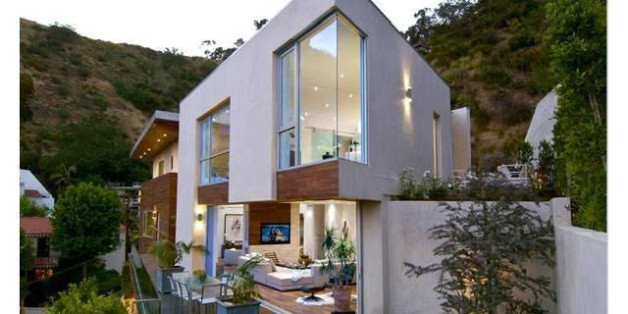 If you've an extra $32,000 a month you'd like to spend then this is your opportunity to live like a Playboy (or at least rent like one). Though this deal can't guarantee the gorgeous grotto, breathtaking grounds that house a full zoo or glamorous vintage game room spotted over at the Playboy Mansion, according to a Relator.com listing, the property bought for the new Mrs. Hefner in her mother's name, is officially on the market.
But if you're more of a buyer and not a renter, then we suggest you wait a bit longer. Though the pair has been happily married since the winter of 2012, Harris ditched her blonde hair for a new 'do earlier this month. And seeing as Hef hasn't dated a brunette since the 70s, there's always a chance the home will be up for sale if the wedded bliss comes to a screeching halt...
Hef's New Home For Crystal Harris
SUBSCRIBE AND FOLLOW
Get top stories and blog posts emailed to me each day. Newsletters may offer personalized content or advertisements.
Learn more