(Story continues below)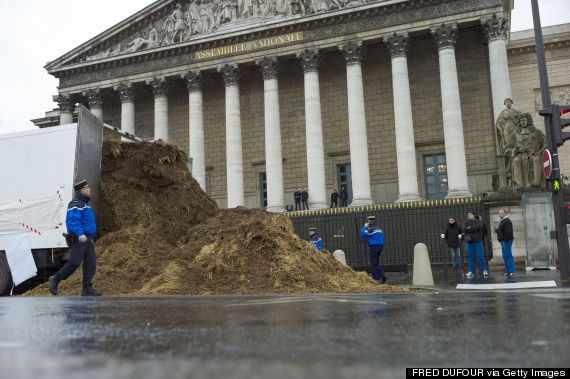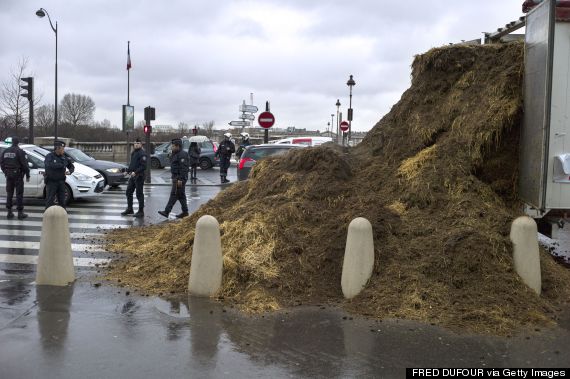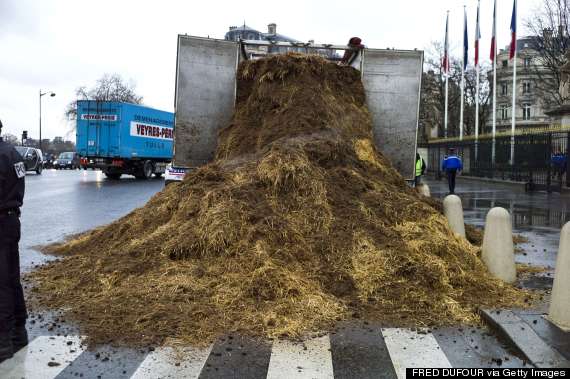 After dropping the load, the man was promptly arrested by police. He is expected to face charges. He has been arrested for similar feces-related protests in the past.
However, opponents of Hollande were quick to throw their support behind the "poop attack."
Speaking to Le Huffington Post, the head of a group calling for the president's resignation said he has encouraged these types of manure protests. "We salute the courage of sympathizers and support citizen protest," David van Hemelryck said.
Also on HuffPost:
French Farmers Smash Eggs
SUBSCRIBE AND FOLLOW
Get top stories and blog posts emailed to me each day. Newsletters may offer personalized content or advertisements.
Learn more