Have you slept over at your boyfriend's house, woken up the next morning and realized that you don't have any of your own beauty products? We've all been there. So what if we told you to look no further than his grooming arsenal for your morning routine? Yes, you'll probably still have to do the whole "finger and toothpaste thing," but you can get away with using his deodorant, face wash and shampoo.
In fact, some of his products might be even better than yours. Most men's and women's beauty products don't actually differ that much (except for the usual musky and floral scents), but sometimes the crossover from your pretty pink razor to his Gillette trimmer can make all the difference.
If you're willing to step into the boys' club, check out the men's grooming products we love.
Degree Men Anti-Antiperspirant & Deodorant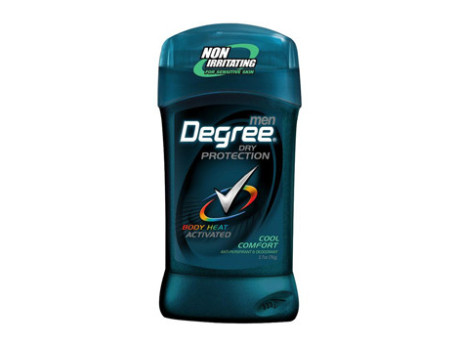 We've sweated through enough cardigans and button-down shirts this winter to officially switch to Degree Men. It does a far better job of controlling perspiration and body odor. Plus, you'll do far fewer fewer loads of laundry. $4, Drugstore.com
Old Spice Body Wash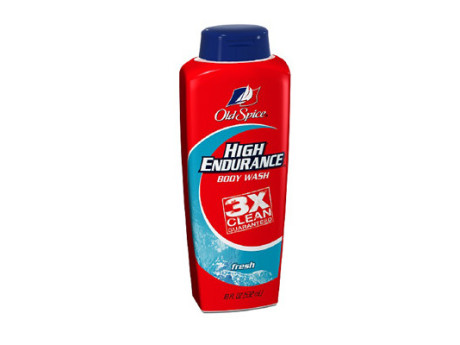 Whenever we work this spicy body wash into a rich lather while taking a hot shower, it instantly awakens our senses without giving us a headache like some overly floral or fruity fragrance. $4, Walmart.com
Irish Spring Soap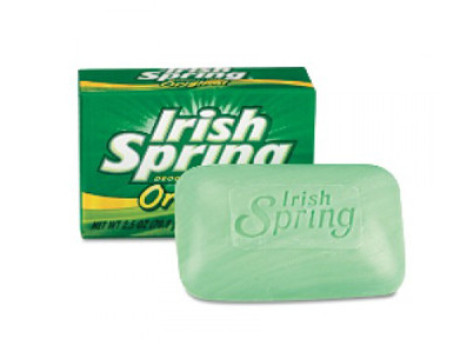 This classic bar soap has a crisp scent that isn't too heady, and after a rigorous scrubbing from head to toe, we always feel super clean. $3, DollarGeneral.com
Barbasol Shaving Cream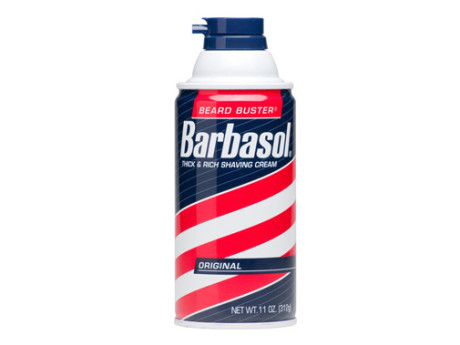 Don't let the shady, under-two-dollars price tag sway you. Not many shaving creams or gels, for men or women, come close to delivering smooth and sexy results. $2, Soap.com
American Crew Pomade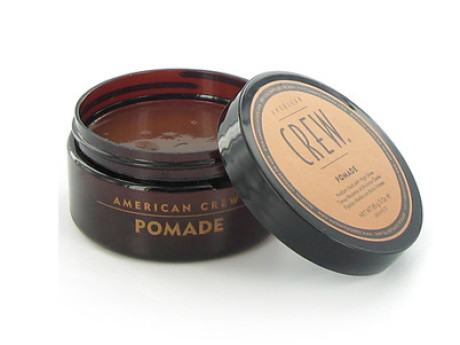 Short-haired gals will certainly appreciate this medium-hold pomade. It's super easy to mold those jagged layers then rinse out and try something new. $7, Target.com
Kiehl's Eye Alert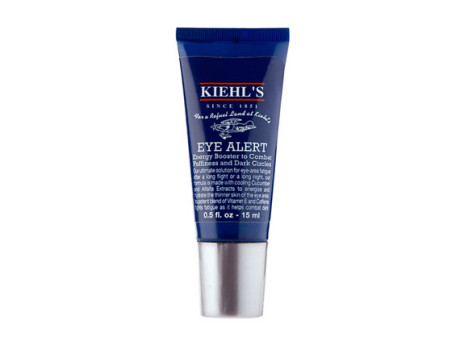 Believe it or not, this guy-friendly eye cream is just as good, if not better, at getting rid of under-eye puffiness and dark circles. So get yourself some of this caffeine and cucumber extract-infused goodness. $21, Kiehls.com
Head & Shoulders for Men Shampoo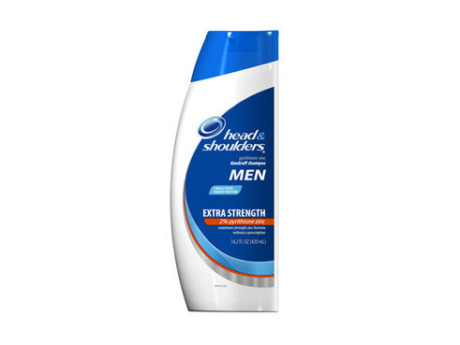 Dandruff is the WORST. And no matter how many over-the-counter or prescription shampoos we try, this drugstore staple gets all the gunk off our scalps best. $8, Walgreens.com
Redken for Men Finish Up Daily Conditioner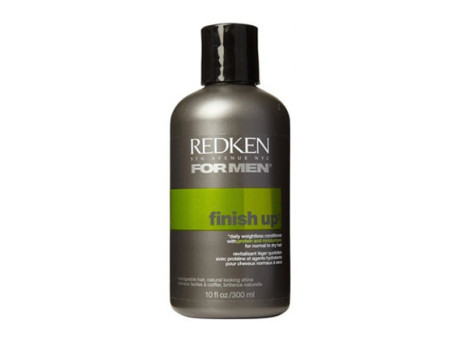 No matter your hair texture, it will feel and look a whole lot healthier if you make this conditioner a part of your hair care regimen. $15, Soap.com
Jack Black: Intense Therapy Lip Balm SPF 25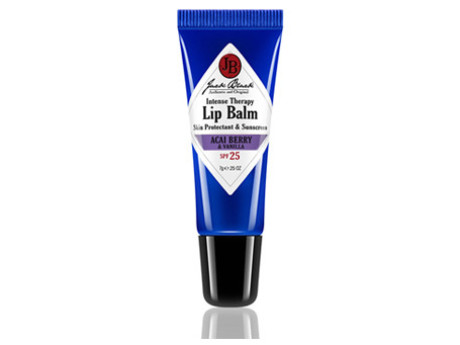 Smells nice, looks nice, hydrates and protects -- sounds like the heaven to our chapped-lip hell. $7, Sephora.com
Gillette Fusion ProGlide Power Razor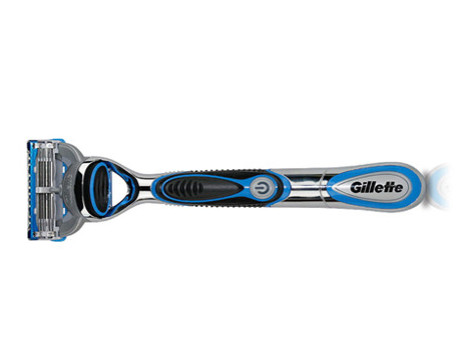 Close shaves are hard to come by, especially when using those cheap disposable razors. Get into the art of shaving with this nifty men's razor, and you'll achieve the smooth legs you've always wanted. $13, Soap.com
Buckler's Chapped Skin Remedy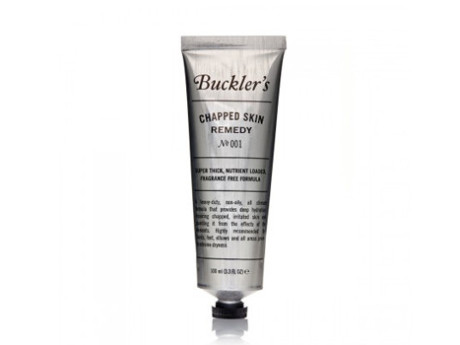 This is the BEST cream we've used in a while, hands down. You'll get the moisture you need, without that gross, greasy feeling. $19, TheMotley.com
Nivea Aftershave Balm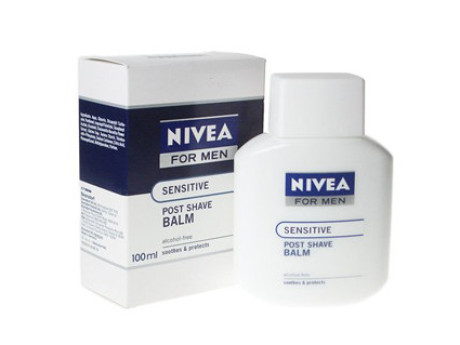 Sensitive areas, like your armpits, could use some love post-shave to prevent irritation. So instead of using your go-to body lotion, try an aftershave (especially this one with a barely-there scent). $7, Vitacost.com
Anthony Logistics Facial Scrub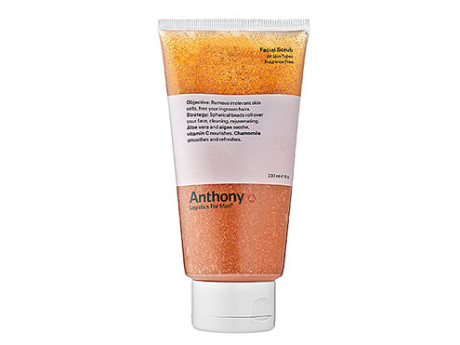 This exfoliant has some awesome perks: It tames your oily face (without those junky sulfates and petrochemicals), brightens up dull skin and prevents ingrown hairs. $36, Sephora.com
We're pretty sure these guys can teach us a thing or two about makeup:
Male Celebrities Who Wear Makeup
This must have been during his "Pirates of the Caribbean" promo days.

It would just feel wrong to see these rockers on stage without their signature makeup -- even fans try to replicate their look.

This "Godfather of Heavy Metal" must keep black eyeliner in his back pocket.

We are envious of that intricate eyeshadow.

That black eyeliner really brings out his baby blues.

The actor looks quite brooding with his kohl-rimmed eyes.

He enjoys getting his makeup done.

He had to look perfect to keep those ladies swooning.

This Fall Out Boy frontman loves his punk eyeliner.

The comedian almost always wears eyeliner.

This legendary rocker sported many different androgynous looks.

The Cure's gothic tunes were only accentuated by Smith's macabre makeup.

The professional baller didn't always score with his makeup game.

It seems that in order to legitimately be a punk rocker, one must invest perfect a smokey eye.

The Killers singer accentuates his big brown eyes with eyeliner.

He has pure dedication. It's a strange sight to witness Manson without makeup.

That bronze shadow adds a nice touch to the dark eyeliner.

Rachel Zoe's husband isn't ashamed to step out in some eyeliner.

The "America's Next Top Model" judge keeps it dapper in some bronze face makeup.

More and more men are feeling the pressure to "beautify" themselves. Hear how high the statistics have gotten for men using products like concealer and bronzer.
Want more HuffPost Style beauty content? Check us out on Twitter, Facebook, Tumblr, Pinterest and Instagram. (For everything else check out our main HuffPost Style Twitter, Tumblr, Pinterest and Instagram @HuffPostStyle.)
---
Do you have a beauty story idea or tip? Email us at beautytips@huffingtonpost.com. (PR pitches sent to this address will be ignored.)