Oscars Best Director Nominees Include Alfonso Cuaron, Steve McQueen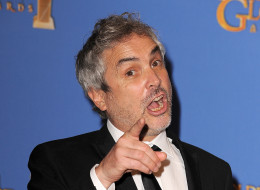 Alfonso Cuaron ("Gravity") and Steve McQueen ("12 Years A Slave") were among the filmmakers honored with Best Director Oscar nominations on Thursday morning. The directors were joined by David O. Russell ("American Hustle"), Alexander Payne ("Nebraska") and Martin Scorsese ("The Wolf of Wall Street") in the category.
Cuaron, who directed "Gravity," won the Best Director award at this year's Golden Globes. He's also up for the trophy at the Directors Guild and BAFTA Awards. This is his first Best Director Oscar nomination and fourth nomination overall.
McQueen is also a first-time nominee. His third feature, the acclaimed "12 Years A Slave," was also chosen as a Best Picture nominee. As with Cuaron, McQueen had previously earned recognition in the Best Director category from the Golden Globes, Directors Guild and BAFTA Awards.
Russell is on his third Best Director nomination and fifth Oscar nod overall (he was also honored on Thursday for co-writing "American Hustle"). Scorsese, meanwhile, received his eighth nomination. Both men had also scored Directors Guild nominations. Payne, who received his third Best Director nomination, was a surprise inclusion, if only because Paul Greengrass had received a Directors Guild Nomination for "Captain Phillips."
Ellen DeGeneres will host the 86th annual Academy Awards on March 2. For a full list of nominees, head here.