Here's a heartwarming story of puppy love.
Until she gave a big kiss to HuffPost Live's own Josh Zepps.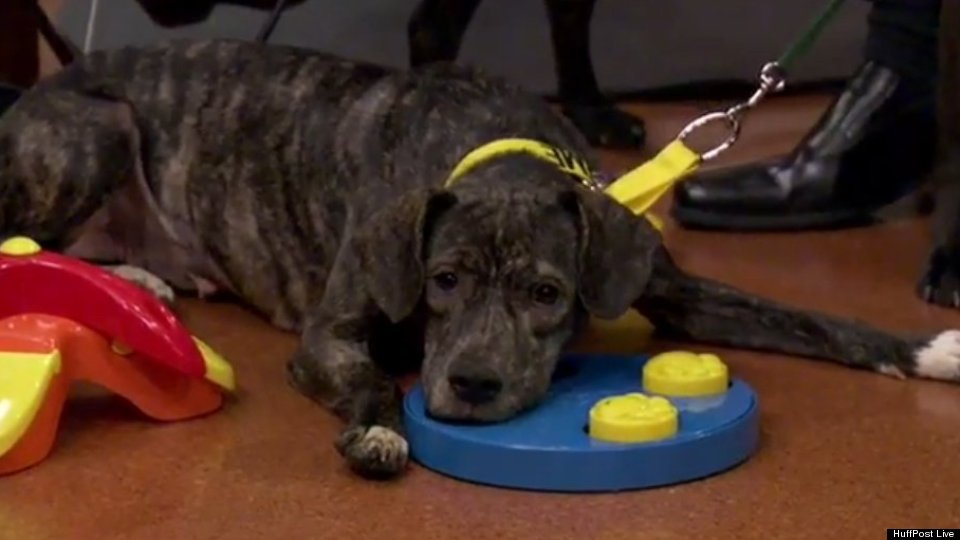 This perfect pooch was up for adoption at an animal shelter until HuffPost Live's Josh Zepps gave her a home.
Zepps fell in love with the dog, and the rest is history. Now known as Sydney, she's found the perfect home, where she is loved for her sweet nature and admiration of human companions.
Check out the video above to hear Zepps tell the wonderful story of rescuing his brand new pet.
Arianna Huffington and Mika Brzezinski are taking The Third Metric on a three-city tour: NY, DC & LA. Tickets are on sale now at thirdmetric.com.
Also on HuffPost:
When Pets Save Their Owner's Lives
SUBSCRIBE AND FOLLOW
Get top stories and blog posts emailed to me each day. Newsletters may offer personalized content or advertisements.
Learn more