It's not completely outlandish when celebrity offspring resembles their famous parents to a great degree, but it still makes us do a serious double-take. That was the case with Frances Bean Cobain, late Nirvana frontman Kurt Cobain's daughter, who was photographed out and about Los Angeles on Thursday (Jan. 16).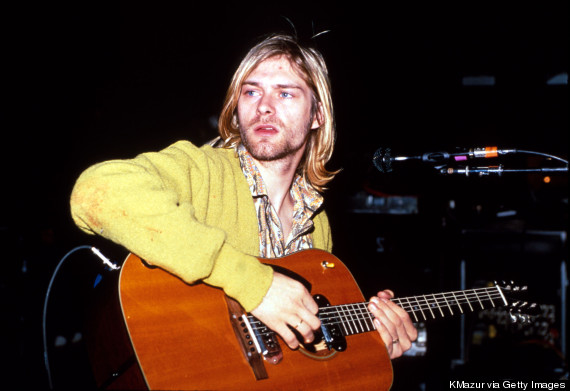 The two rockers' daughter posted a photo to Twitter, in which she resembles her father even more, in both appearance and grunge-y style. (Caution: Tweet contains strong language.)
SUBSCRIBE AND FOLLOW
Get top stories and blog posts emailed to me each day. Newsletters may offer personalized content or advertisements.
Learn more