Frances Bean Cobain Is A Spitting Image Of Her Late Father, Kurt
It's not completely outlandish when celebrity offspring resembles their famous parents to a great degree, but it still makes us do a serious double-take. That was the case with Frances Bean Cobain, late Nirvana frontman Kurt Cobain's daughter, who was photographed out and about Los Angeles on Thursday (Jan. 16).
The 21-year-old is the daughter of Kurt and Courtney Love. Love, who yesterday took the witness stand in a defamation trial against her, called her daughter "the most important thing."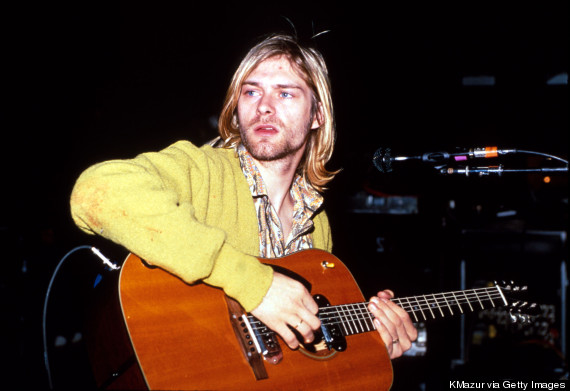 The two rockers' daughter posted a photo to Twitter, in which she resembles her father even more, in both appearance and grunge-y style. (Caution: Tweet contains strong language.)
Ay, fuck you too #cunts pic.twitter.com/kgeUjpOJD8

— Frances Bean Cobain (@alka_seltzer666) January 15, 2014