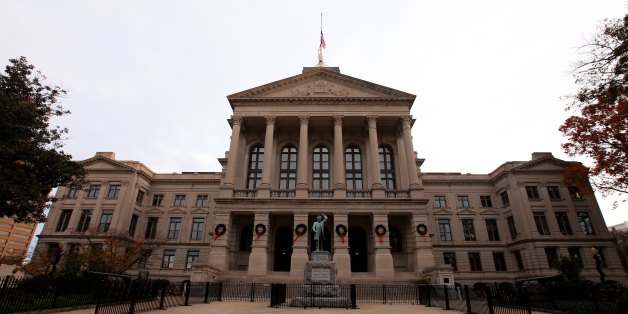 Raymond Boyd via Getty Images
Kirby and the bill's cosponsors -- state Reps. Delvis Dutton (R-Glennville), Paulette Braddock (R-Powder Springs), Kevin Cooke (R-Carrollton), David Stover (R-Newnan), and Trey Kelley (R-Cedartown) -- want Georgia gun owners to be free from federal laws governing ownership and registration of firearms, ammunition and accessories.
"It's sad that we need a bill like this," Kirby told Creative Loafing Atlanta. "We want to remind Congress that they don't have the right to violate the Second Amendment more than anyone else."
Last year, in the weeks following the mass shooting of elementary school children in Newtown, Conn., Georgia state Sen. Vincent Fort (D-Atlanta) proposed tougher gun restrictions, including a ban on assault weapons.
In response to Kirby's proposal, Fort told Creative Loafing it's "unfortunate" Republicans feel the need to make "extremist, ideological statements."
Also on HuffPost:
U.S. State Capitol Buildings
FOLLOW HUFFPOST