If you're a Hollywood celeb, an awards show means getting dolled up in a fancy dress, getting your makeup done and having your hair twisted up into a fancy, only-a-professional-could-have-done-this shape.
If you're Meryl Streep or Julia Roberts, however, that routine need not apply. The pair, currently starring in the movie "August: Osage County," walked the red carpet at Thursday night's Critics' Choice Movie Awards wearing coordinating black sunglasses. Roberts chose round Ray-Bans, while Meryl went with a more rectangular shape (to shield from the flashbulbs, perhaps?).
Both looked impossibly cool in a way we can never imagine to, no matter how hard we try. It just wouldn't be possible.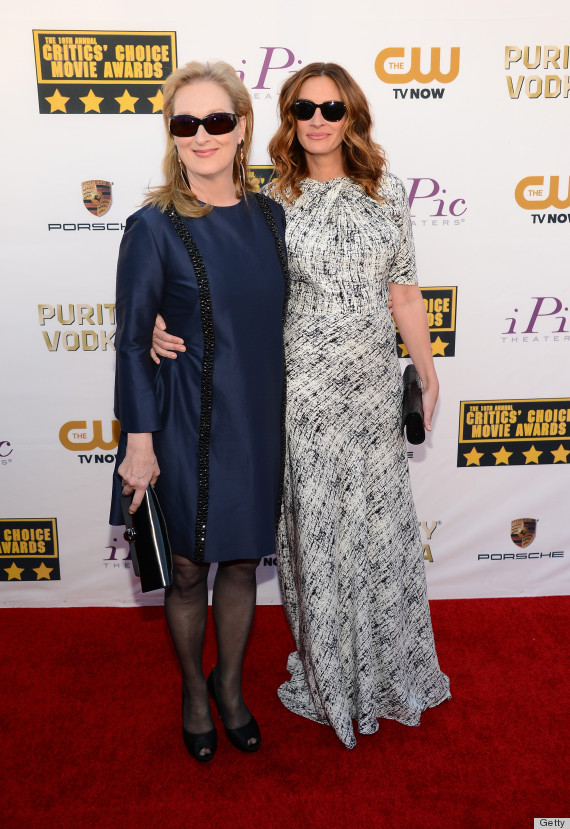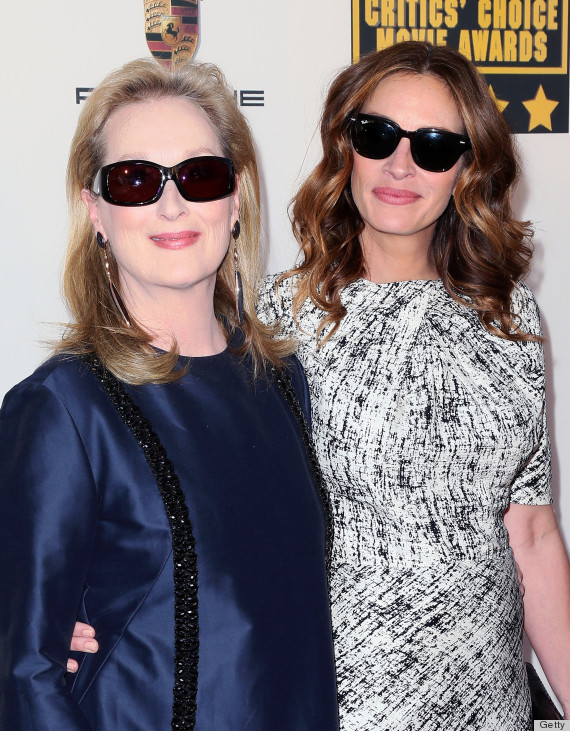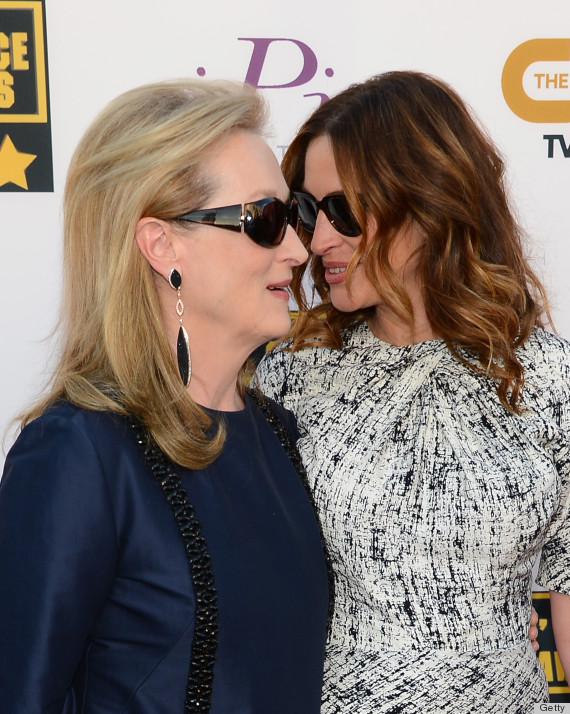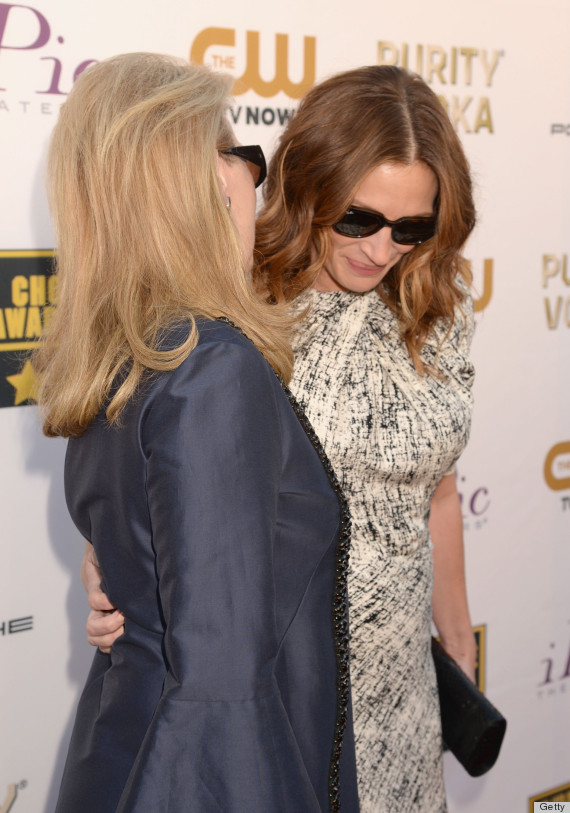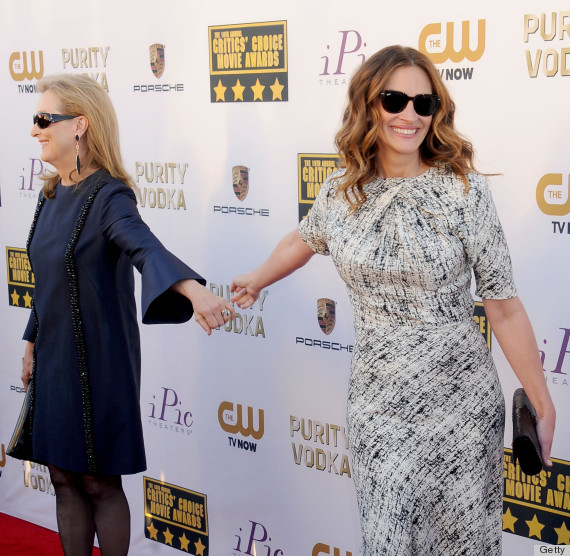 Celebs who wear sunglasses indoors:
Maybe They Hate Fluorescent Light...
SUBSCRIBE AND FOLLOW
Get top stories and blog posts emailed to me each day. Newsletters may offer personalized content or advertisements.
Learn more