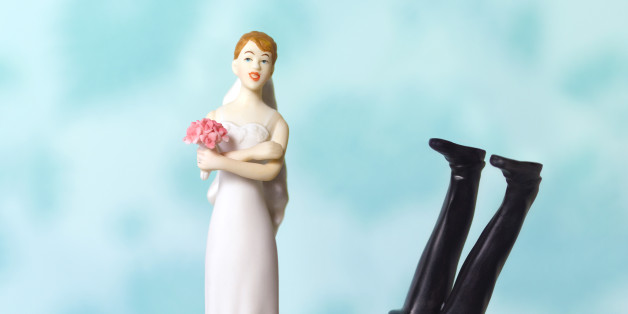 Ann Duffy, 50, called the Plymouth Register Office back in November 2013, just 20 days before her brother's big day. Impersonating her now-sister-in-law, Duffy let the office know she wanted to cancel the wedding, a local court recently heard.
The master meddler then called her brother to fill him in on what she had done: "You better put this on speakerphone. I have saved you on the divorce," she said. "I have cancelled your wedding. Would you like me to send you the confirmation email?"
Duffy -- who said her relationship with her sister-in-law became strained after mother moved in with the couple -- will be sentenced on harassment charges for this, and other incidents, next month.
This sneaky lady's certainly not the first meddling in-law who's made the news for trying to drive a wedge between a couple. In 2011, an Italian bride didn't find out that her new mother-in-law intended to join them on their honeymoon until she arrived at the airport. The unimpressed bride asked for a divorce a few weeks later, AFP reported.
SUBSCRIBE AND FOLLOW
Get top stories and blog posts emailed to me each day. Newsletters may offer personalized content or advertisements.
Learn more