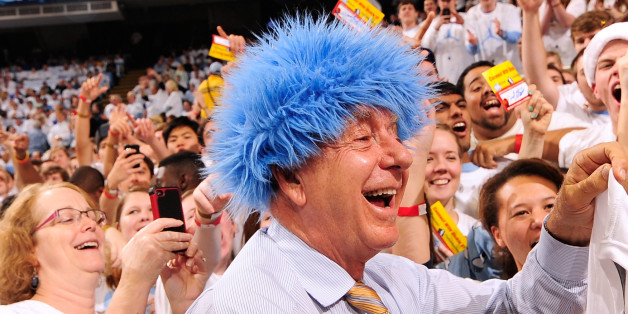 Billy Joel performed a concert on Friday night in at the Tampa Bay Times Forum. Of course, noted Tampa Bay area resident Dick Vitale was in the house, and he decided to do what everyone on Earth does when they're at an event of any kind - live-tweet it.
Vitale is now getting more than a little excited.
The outright glee that Dickie V shows for this show is inspiring.
Here's our first "baby" of the evening.
A little ALLENTOWN #PIANOMAN Sing it Billy Baby
Christie Brinkley joke? Christie Brinkley joke.
A NEW YORK STATE OF MIND #PIANOMAN do it Billy J but where is CHRISTIE
He apparently didn't know they were divorced.
For some reason, Vitale tagging *every* tweet with #pianoman is hilarious to me.
Here's your obligatory college hoops reference.
DON'T ASK ME WHY -Billy Joel has Tampa rocking - Hope Napier & Smith have Gampel in Hoops Hysteria #PIANOMAN @espnmiles @JL23TV
Now he's just live tweeting the setlist...
Billy baby - RIVER OF DREAMS - in the middle of the night #PIANOMAN Billy Joel
Here it is Baby PIANO MAN - Billy Joel at his best #PIANOMAN
IT IS STILL ROCK & ROLL TO ME - Keep rocking this house #PIANOMAN
Now, why not start comparing Billy Joel to basketball players?
Dick Vitale - a broadcasting legend. This spree of tweeting was so unique, so bizarre, so...Vitale.
SUBSCRIBE AND FOLLOW
Get top stories and blog posts emailed to me each day. Newsletters may offer personalized content or advertisements.
Learn more