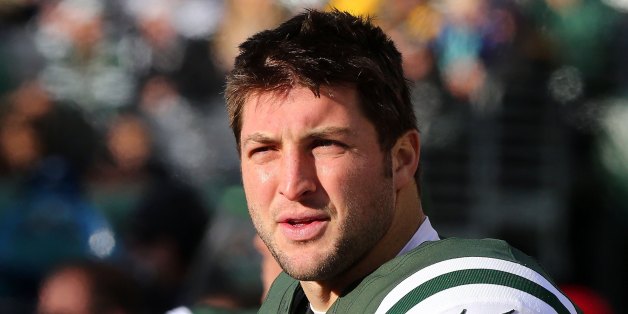 A year after being fired by the New York Jets, the team's former general manager Mike Tannenbaum admitted that trading for Tim Tebow was a mistake. Still, he wouldn't rule out an NFL return for Tebow.
During an interview on The Damon Amendolara Show on Wednesday, Tannenbaum reflected on some of decisions he made during the end of his seven-year tenure that didn't work out.
"I think some of the mistakes we made were from the bottom end of our roster up. So when you lose guys like Jim Leonhard or Danny Woodhead or Jerricho Cotchery, it affects a lot of things, not just what they do on the field, but what they do in the locker room. Obviously we made a couple mistakes, trading for Tim Tebow most notably," said Tannenbaum, who was fired after the Jets went 6-10 in 2012 and missed the playoffs. "But I would say beyond that, some of the things again, looking at our roster from the bottom up, we could have done a better job at that especially toward the end."
"When I was six years old I fell in love with the game of football, and while I continue to pursue my dream of playing quarterback in the NFL, this is an amazing opportunity to be part of the unparalleled passion of college football and the SEC," Tebow said in a statement issued by ESPN.
SUBSCRIBE AND FOLLOW
Get top stories and blog posts emailed to me each day. Newsletters may offer personalized content or advertisements.
Learn more