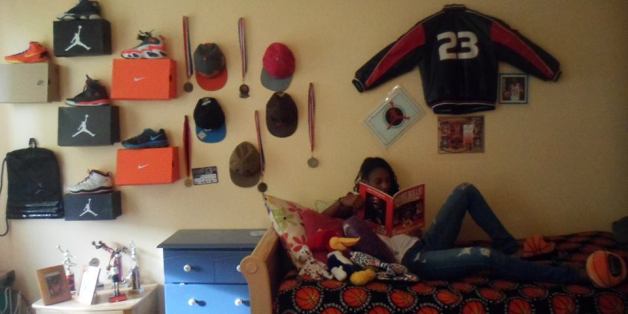 Most adults we know could take a lesson from 13-year-old Janya Lilly. She's only in seventh grade, but she knows what it means to go after your dreams.
In addition to being the team's point guard, Lilly maintains a 3.8 GPA and has dreams of being a lawyer and a WNBA player, the outlet reported.
"She is one of the best players on the team ... and she's a leader," coach Jason Wheatley told WBAL-TV. "I think the biggest thing about Janya is she's fearless, which makes a great athlete."

Girl, 13, Co-Captains Boys' Basketball Team
SUBSCRIBE AND FOLLOW
Get top stories and blog posts emailed to me each day. Newsletters may offer personalized content or advertisements.
Learn more