There are lots of guys who rarely wear suits, and plenty of dudes probably couldn't give two hoots about accessories like pocket squares or sunglasses. But almost all men can agree that a leather jacket is one item that can make all the difference.
The evidence is abundant.
Why every man should own a leather jacket:
1. Leather jackets have been the uniform of cool guys since the era of Brando, Dean and Zuko...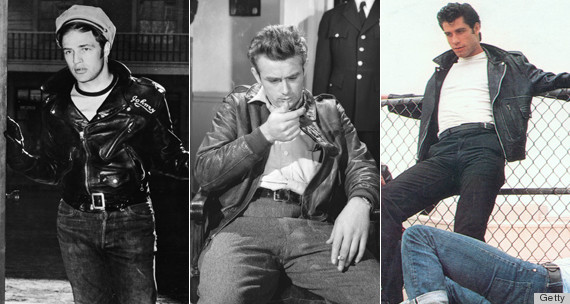 2. ... and for guys today, like Beckham, Pattinson and Pitt.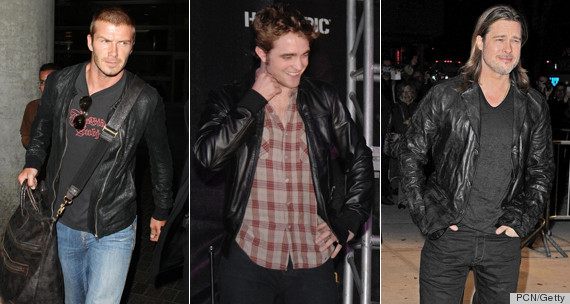 3. You can wear a leather jacket with just about anything, from jeans and plaid shirts to dress pants and a tie.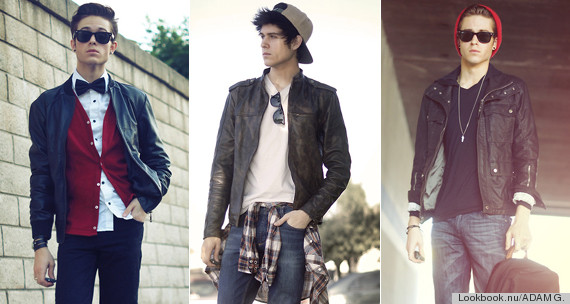 What to know before you buy a leather jacket:
1. Decide what kind of style you want. A jacket with oversized lapels (far left)? A motocross jacket with a petite collar (middle)? Or a bomber with a fitted waistband and sleeves (far right)?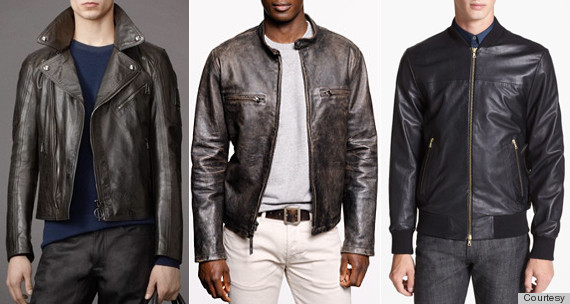 Kilbourne Jacket, Belstaff, $1,197; Stockton Racer Jacket, J. Crew, $895; Leather Bomber Jacket, PS by Paul Smith, $1,280.
2. Decide how much you want to spend. A higher price often indicates softer leather, higher quality hardware and a better fit. But there are great jackets at a variety of prices.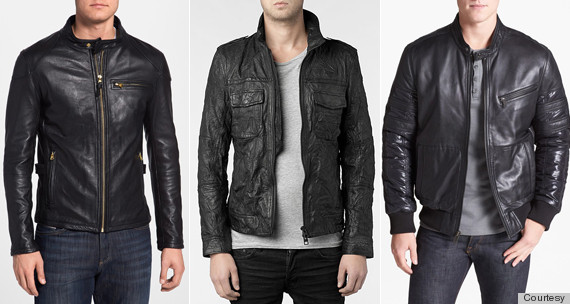 Rambler Leather Moto Jacket, 7 Diamonds, $435.49, Shift Leather Bomber Jacket, AllSaints, $455; Ludlow Jacket, Marc New York by Andrew Marc, $174.98.
3. If you're hesitant about making the splurge, give it a test-run: Faux leather jackets are more abundant (and look better) than ever.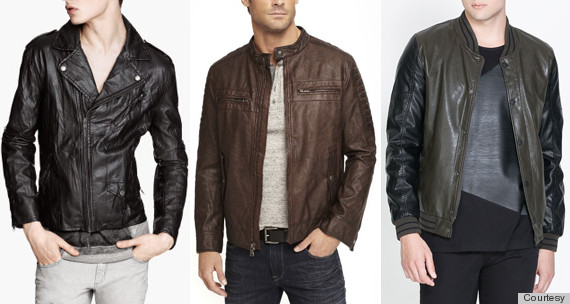 Biker Jacket, H&M, $69.95; (Minus The) Leather Biker Jacket, Express, $228; Faux Leather Jacket With Knitted Collar, Zara, $59.99.
4. And whatever you do, do NOT get a leather blazer.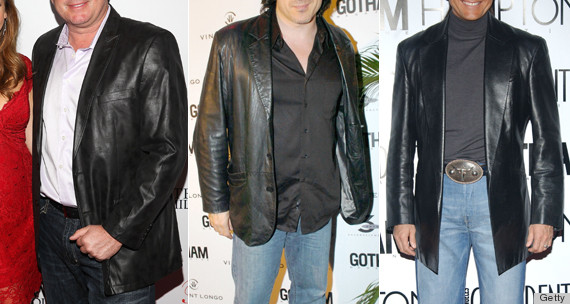 Want more? Be sure to check out HuffPost Style on Twitter, Facebook, Tumblr, Pinterest and Instagram at @HuffPostStyle.