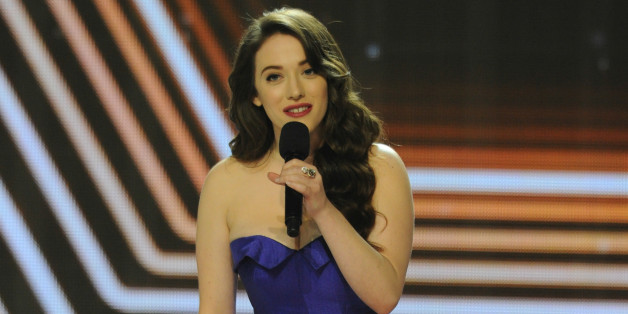 If you follow comedians like Ellen DeGeneres, Jim Gaffigan or Ricky Gervais on Twitter, then you clearly understand the value of laughter and that the social media site's usefulness expands beyond keeping track of the news. Lots of comedians use Twitter to throw quips and one-liners at their fans in order to keep them engaged between shows.
Humor is best, though, when it comes from where you'd least expect it, and Twitter has some rather unlikely funny voices. These six celebrities are keeping their day jobs, but using Twitter as a stand-up stage.
Eric Stonestreet
On Twitter, Stonestreet proves that he can write jokes just as well as he can act them out on "Modern Family." Check him out on Vine as well for the full Stonestreet experience, as he's fond of posting clips of himself.
Guys I have 600,000 followers now so please don't tweet me directly anymore. Have your people tweet my people. Thanks. Ta!
What to expect: Sarcastic, often dry humor peppered with amusing answers to his followers' questions.
Kat Dennings
But what if I have an Oakland face with an Oakland booty?
Dennings is good with the one-liners and big on the self-deprecation.
I think my sheep has a bleating disorder
What to expect: Exclamatory outbursts and observational quips that are hilarious because they often lack any context.
Josh Groban
At an improv show last night they asked for a name in the news. Everyone yelled Chris Christie. I alone yelled Rob Ford. #neverforget
Groban is full of funny quips, but he doesn't have time for a standup comedy career, so he's settled for Twitter instead. We suggest you sing these tweets to yourself in Groban's silky, soothing voice.
Did every rapper after Notorious BIG name themselves "Lil'" out of respect?
The saddest thing about the digital age is the next generation won't have that "nudie mag they found in the woods" experience. #culture
Anna Kendrick poses a triple threat of singing, acting and tweeting. It seems like her "Pitch Perfect" co-star Rebel Wilson has rubbed off on her in a very funny way.
Remember guys, the better she looks in that dress, the scarier her underwear is. Merry Christmas!
What to expect: Observational humor and amusingly-captioned photos.
Idea for new movie, never done before: Retired cop comes out of hiding to kill bad guy who wronged him with a ragtag team of misfits
Sprouse's nude photo scandal? Not so funny. His Twitter quips and occasional self-jabs? Very funny.
If you're going to photoshop me in new pics, at least give me chest hair...
What to expect: Lots of links to his very funny Tumblr page and amusing interactions with fans.
Rider Strong
No! Study more and tweet less RT @DejaPochun: RIDER STRONG I FAILED MY BIOLOGY TEST CAN YOU ANSWER ME AND MAKE ME HAPPY #plz
Strong pretty much only uses Twitter to interact with his fans, but not in a Q&A format. He seems to search for his name and respond to tweets about himself. The results are worth reading.
Now? Whisky & loose women RT @werbowys: @ayapizza rider strong's hair on boy meets world prob smelled of cotton candy & female teenage tears
What to expect: Sarcasm with a smattering of more sarcasm.
SUBSCRIBE TO & FOLLOW ENTERTAINMENT
Get top stories and blog posts emailed to me each day. Newsletters may offer personalized content or advertisements. Learn more