Lingerie store aerie found itself in the spotlight this week after the debut of its awesome new ad campaign featuring all unairbrushed models.
We (and almost everyone else) praised aerie for resisting the urge to retouch and tweak and perfect the bodies of the already gorgeous women in the ads. But one of the women, 28-year-old model Amber Tolliver, actually admitted that sometimes she likes getting airbrushed.
In an interview with Elle.com, Tolliver said:
"I do like to see a little retouching on myself. I mean, any normal person is slightly insecure about little things on their body, and you can blink an eye and poof it's gone [in retouching], great."
Surprised? We shouldn't be -- models are human, too. Christie Brinkley admitted that as a young model, she "felt so uncomfortable in that body," while Cindy Crawford said earlier this year, "I'm a normal woman, sometimes I feel pretty good and some days I'm like, 'Oh my God, nothing fits.'" Miranda Kerr, picture of perfection though she is, told Cosmo, "Models are some of the most insecure people I've ever met."
That said, Tolliver said that she'd rather work on embracing the imperfections and go unretouched than have it all smoothed over -- in fact, getting airbrushed can be offensive. She said to Elle.com, "To recreate a human being using a computer process is a bit of an attack on who you naturally are. Like, if I'm not good enough or if I'm not beautiful enough, then why'd you book me?"
Other models feel the same way. In 2010, after seeing her body whittled down in a charity shoot, Crystal Renn told The Today Show, "When I first saw the photos, I would have to say I was absolutely shocked... I didn't think it was an accurate portrayal of my body in any way. I'm a size 10, and that's more like a size 2." After Ralph Lauren notoriously airbrushed her into oblivion, model Filippa Hamilton told the Daily News, "I was shocked to see that super skinny girl with my face."
At the end of the day, it's better to see a real body, even with the "little things" that make you insecure, than a body that's not yours at all. Read more from Tolliver's Q+A at Elle.com.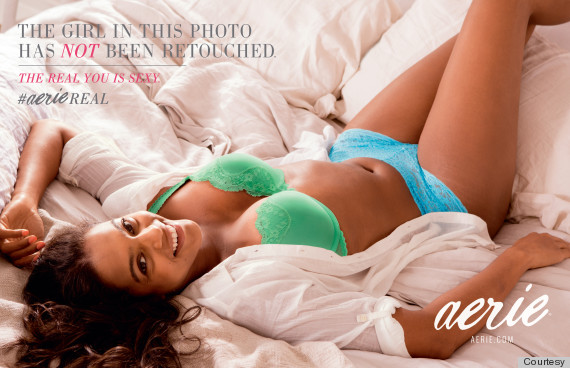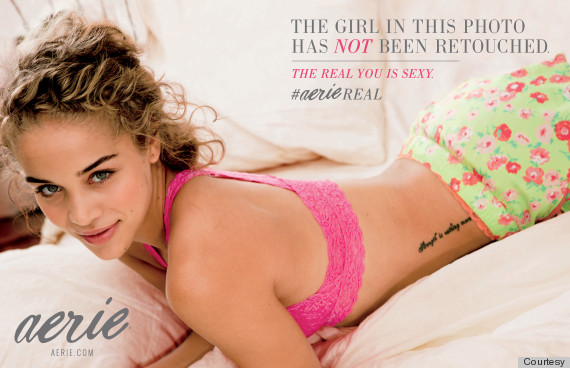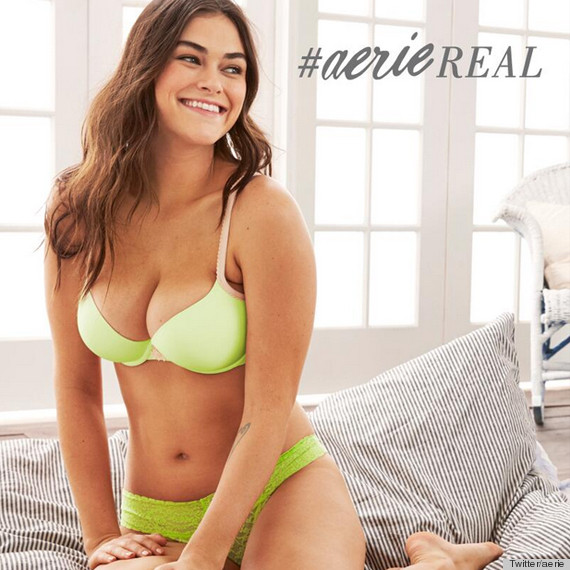 Stars speak out:
Celebrities Who Have Spoken Against Photoshop
Lady Gaga has been the focus of a fair number of Photoshop scandals. The singer spoke out about the egregious use of Photoshop at the Glamour Women of the Year Awards, in 2013. Ironically, it was her photo on the cover of Glamour magazine that she specifically spoke against. "I felt my skin looked too perfect. I felt my hair looked too soft. I do not look like this when I wake up in the morning," Gaga explained. She called for young people to "fight back against the forces that make them feel like they're not beautiful" and cited unreasonable beauty standards printed on magazine covers as an offender. She elaborated, "It is fair to write about the change in your magazines. But what I want to see is the change on your covers... When the covers change, that's when culture changes."

Beyoncé is known for her beautiful curves and toned body, so she was incredibly upset when H&M attempted to alter her image. The singer modeled various pieces for the brand's swimwear collection and refused to be enhanced in any way. "When Beyoncé found out they had edited the way her body really looked, she hit the roof. She's a true diva and was furious that she had been given such a snubbing. Her people refused to give the pictures the green light so H&M were forced to use the originals," a source recalled to The Sun.

Despite her numerous run–ins with Photoshopping, Kate Winslet is a role model for positive body image. Thus, she likely felt compelled to speak out when she was edited to a drastically reduced size on this 2003 GQ cover. "The retouching is excessive. I do not look like that and more importantly I don't desire to look like that," she clarified in regard to the cover image. The actress made sure that the world knew she was happy with her body and didn't condone the alterations. She explained, "I can tell you they've reduced the size of my legs by about a third. For my money it looks pretty good the way it was taken."

In this promotional poster for "King Arthur," Knightley's chest is drastically enhanced from the original image. The actress spoke up, saying: "Those things certainly weren't mine." Reportedly, Knightley signed off on the doctored images at the time and only complained that her new assets weren't perky enough. She has since told producers of various projects that she refuses to be altered in any way for promotional imagery.

The two "Pretty Little Liars" stars spoke up when they came across this poster for the show. Ashley Benson posted the picture to her Instagram account and wrote, "Saw this floating around....hope it's not the poster. Our faces in this were from 4 years ago.....and we all look ridiculous. Way too much Photoshop. We all have flaws. No one looks like this. It's not attractive." Bellisario agreed with her blond co-star and posted the same image to her own account. She captioned the photo: "Wow @itsashbenzo I couldn't agree more. Very cool concept as always. But aren't we attractive enough women as we are? Why can't we just look like us. Once."

High-fashion supermodel Coco Rocha sets boundaries as to how much skin she is willing to show in her photographs. Let's put it this way: she isn't going to pose nude or model lingerie. So when editors Photoshopped clothing off of her body, she was outraged. The beauty posted to her blog: "For my recent Elle Brazil cover shoot I wore a body suit under a sheer dress, but recently discovered that the body suit was Photoshopped out to give the impression that I am showing much more skin than I actually was or am comfortable with. This was specifically against my expressed verbal and written direction. I'm extremely disappointed that my wishes and contract were ignored."

Brad Pitt has not only rejected the use of Photoshop, but elected to reveal the flaws in his physical appearance. The actor chose to be photographed by Chuck Close for this cover of W magazine. The photographer is well–known for taking pictures that humanize the subject and expose intricate flaws and features. "You can't be the fair-haired young boy forever. Maybe a photograph of him with his crow's-feet and furrowed brow is good for him," Close said of Pitt.

Gisele Bündchen is no stranger to the very prevalent photo editing in the fashion industry, but she is honest about preferring natural images. The model worked with creative director Johan Lindeberg on a campaign for BLK DNM because he wanted to highlight her natural look. "I love his approach because I feel like women should be really real and raw and it doesn't really happen anymore [in fashion photographs]. I love that feeling of, you know, we are women, we are so different, our imperfections are what make us unique and beautiful," she explained of Lindeberg. "He gets that. He's not trying to retouch you or put a pretty light on you."

Kim Kardashian is constantly being scrutinized for the photos she posts on social media by people saying the images must be Photoshopped. The star often remains quiet but has recently spoken out about the negative effects of image editing and the potential inspiration of raw imagery. The reality star posted this photo of herself and Blac Chyna on her Instagram account. When critics started accusing her of having manipulated her curvy form, Kardashian turned to Twitter. "It sucks when people make up surgery or Photoshop lies when I am so disciplined & work so hard! Just trying to motivate others & show anyone struggling with weight they can totally achieve whatever they want if they are dedicated!" she wrote.
Want more? Be sure to check out HuffPost Style on Twitter, Facebook, Tumblr, Pinterest and Instagram at @HuffPostStyle.