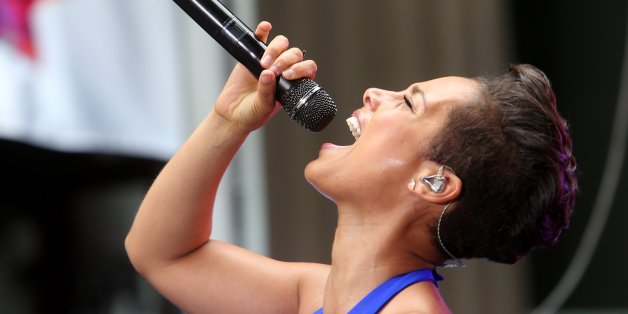 Alicia Keys honored Martin Luther King Jr. Day with the release of an unheard track called "Power." The song, which Keys recorded seven years ago, is a fitting tribute to the civil rights hero. "This is a song about power that I wrote back in 2007 that I have never shared with my family until now," Keys wrote of the track on her website. "This is one of my favorite unreleased songs. I was looking for my power. This song says it all." The strong song has Keys crooning, "Grandma, used to say nothing before it was time / used to say that the world would be mine / so I should just have faith / she showed me, all I need in this life is for free / change is one thing that is guaranteed / so I should just keep pace." Take a listen to Keys' "Power" below.
Alicia Keys' Style Evolution
SUBSCRIBE AND FOLLOW
Get top stories and blog posts emailed to me each day. Newsletters may offer personalized content or advertisements.
Learn more