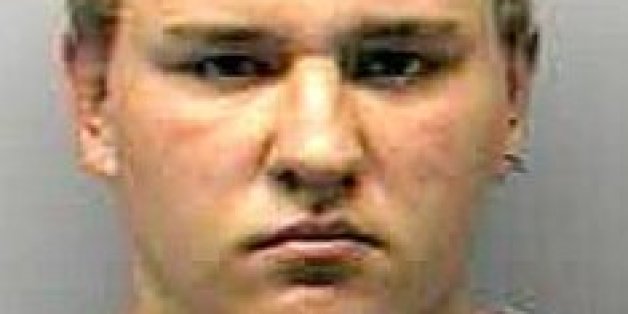 Police say that a mother and her boyfriend attempted a makeshift tattoo removal after the mom's babysitter marked up her children.
Family friend Alexander Edwards, 20, was caring for two girls under the age of 13 in Concord, Va., on Dec. 22, when police say he tattooed them with a home tattoo kit, the Associated Press reported. According to WSET, one of the tattoos consisted of the girl's name on her shoulder.
The girls' mother, 35-year-old Melissa Delp, and her boyfriend, 32-year-old Daniel Janney, returned home, saw the tattoos and allegedly used a heated razor blade to attempt to scrape them off.
"It didn't help the situation any," Maj. L.T. Guthrie of the Campbell County Sheriff's Office told the Lynchburg News. "It added more scarring."
Delp and Janney were charged Friday with malicious wounding and child abuse. Edwards was charged with malicious wounding, child abuse and abduction.
Local tattoo artist Eban Goff told WSET that home tattoo kits are risky. "If they're tattooing at home, it's a guarantee that everything is contaminated and nothing's sterile," he said.
Michael Mucklow, co-owner of GO! Tattoo Removal in Kutztown, Pa., has offered to provide free tattoo removal for the two children.
ALSO ON HUFFPOST:
PHOTO GALLERY
BEFORE YOU GO
Questionable Parenting
PHOTO GALLERY
Questionable Parenting