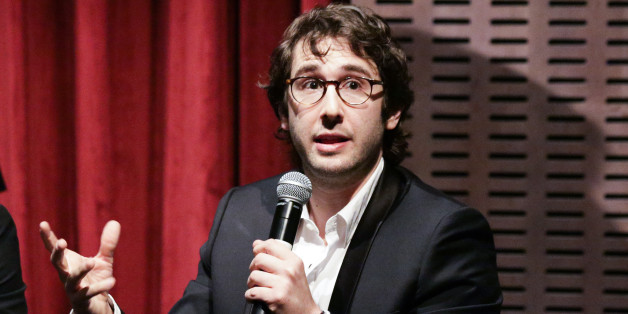 Andrew Toth via Getty Images
Josh Groban may sing like he has an old soul, but on Twitter he's hip, happening and, most of all, insightful.
In fact, he might just be the most important philosopher of our day. Groban is asking the important questions and dropping truth bombs that make his followers think about the big issues. School's in, boys and girls, and this professor is here to raise you up, so you can stand on (metaphorical) mountains.
Open your mind to Groban's infinite Twitter wisdom:
He ponders the wonders of evolution ...
Can we all just stop a moment and give thanks for our thumbs?
And considers what other marvelous scientific advancements man might benefit from in the future.
If scientists have discovered what happens to the brain when we fall in love, I wonder if we could discover the MOST "in love" couple alive.

— josh groban (@joshgroban) January 17, 2014
He mourns the steady decay of language and culture ...
Twilight and Candy Crush really aren't doing the word "saga" any favors in the credibility department
Because are we really progressing?
Twitter is really the only thing out there that makes me think that "it" does not in fact "get better".

— josh groban (@joshgroban) December 16, 2013
He's got opinions about the government, that's for sure ...
I feel like Gov Christie is days away from blaming all of this on Kevin Spacey in House Of Cards
Because maybe the conspiracy theorists were right.
The government is reading this. AND THEY DON'T EVEN FOLLOW ME.

— josh groban (@joshgroban) January 18, 2014
Like many others, Groban seems to have his deepest philosophical musings while in the shower ...
If I drop a bar of soap on the ground, does the soap get dirty or does the ground get clean? #dontdropthesoap
And he's asking the really important questions.
If I take a drink into the shower is that considered "baller" or "bottom"?

— josh groban (@joshgroban) December 14, 2013
Groban may be a multi-platinum record-selling singer, but he thoughtfully questions his very existence in this world ...
Teach me sing. What does it do?
And he's willing to break out of his creative shell to explore other genres, in an endless pursuit of perfection.
Any 1 Direction fans out there know what the best song ever was that they danced to all night? Wanna download it.

— josh groban (@joshgroban) November 24, 2013
Groban is the future and the now. He is a muse, and all shall rejoice in his light.
Stop crying, children. I'M your Bieber now.
Follow Groban on Twitter to enrich your life with his philosophical insights.
Also on HuffPost:
Amusing Celebrity Twitter Bios
FOLLOW HUFFPOST