Mikayla Stern-Ellis, 19, and Emily Nappi, 18, realized they had a lot of similarities when they met on Facebook while searching for a roommate at Tulane University. But one commonality stuck out -- both young women have sperm donor fathers.
Over winter break, according to the Tulane Hullabalo, a student paper, the pair found out they actually share the same donor.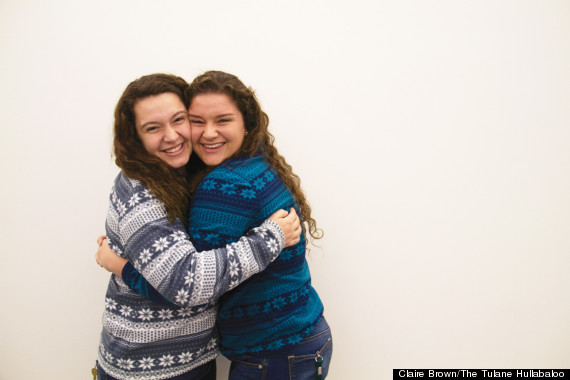 "We thought [going to Tulane] she'd just find an education," Debra Stern-Ellis, Mikayla's mom, told the paper, "but she found a sister."
Discovering a long-lost sibling isn't as uncommon as you might think.
Also on HuffPost:
People Receive The Best News Ever
SUBSCRIBE AND FOLLOW
Get top stories and blog posts emailed to me each day. Newsletters may offer personalized content or advertisements.
Learn more