...oh, who are we kidding. We'll never see it all from China.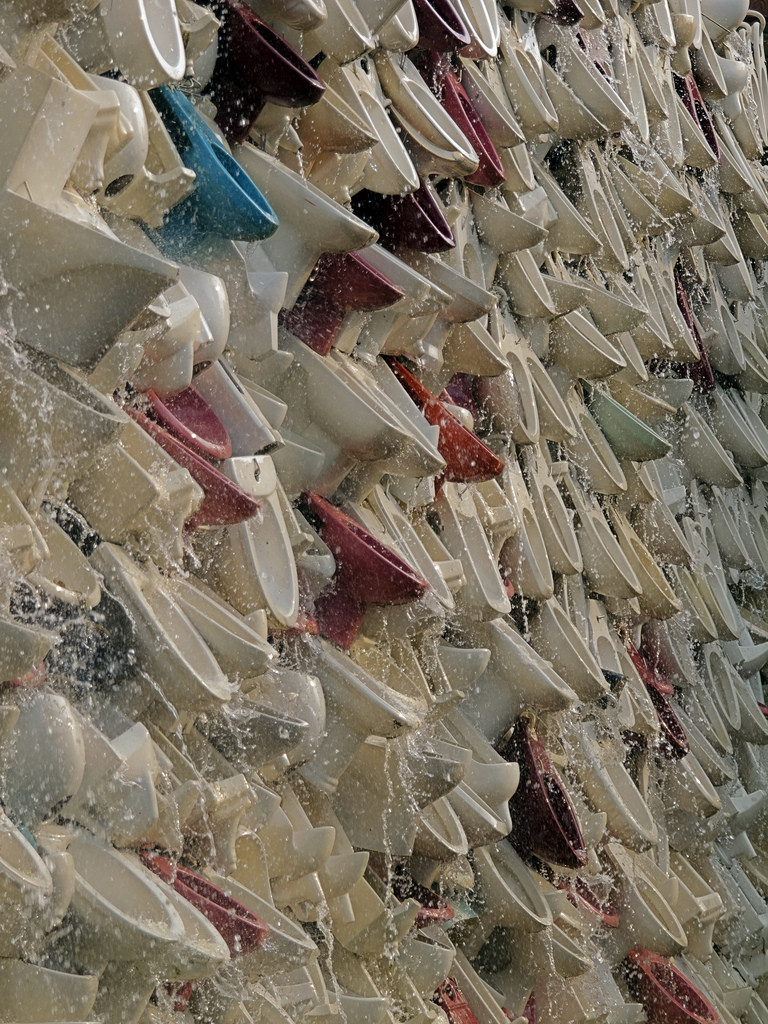 Most bowls were donated from factories to create the 300-foot-long mural of sorts, all of whose toilets are connected so they respond to a single flush.
When the water flows, this wall of porcelain becomes one giant, musical, outdoor Chinese restroom. Watch it go!
Also on HuffPost:
China's 'Duplitecture' Developments
SUBSCRIBE AND FOLLOW
Get top stories and blog posts emailed to me each day. Newsletters may offer personalized content or advertisements.
Learn more