While the United States was up in arms about Richard Sherman's postgame rant, there was another athlete exhibiting far worse sportsmanship in his competition.
After crossing the finish line behind Russia's Victor Ann in the men's 5000m relay at the ISU European short track speed skating championships on Sunday, the Netherlands' Sjinkie Knegt did something unexpected -- he directed not one, but two angry middle fingers at his fellow speed skater.
Lucky for us, the whole thing was captured by Pieter Verbeek in the video above.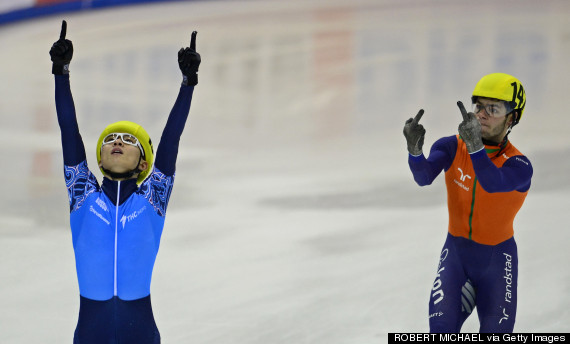 SUBSCRIBE AND FOLLOW
Get top stories and blog posts emailed to me each day. Newsletters may offer personalized content or advertisements.
Learn more