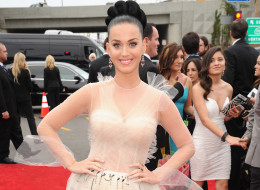 The 56th annual Grammy awards kicked off Sunday night (Jan. 26) at the Staples Center in Los Angeles. Hosted by LL Cool J, the awards show brings out the biggest names in music.
The night was led by Jay Z, who was nominated for nine Grammy awards. He began the evening up for honors such as Best Rap Performance for his "Manga Carta Holy Grail" track "Tom Ford," and received two nominations in the Best Rap/Sung Collaboration category for "Part II (On the Run)," his recording with wife Beyonce, and "Holy Grail," his single with Justin Timberlake.
Other artists who started strong included Kendrick Lamar, Pharrell Williams and Macklemore and Ryan Lewis.
The 2014 Grammys highlight performances from some of the year's hottest artists. The stage at the Staples Center plays host to everyone from showstopper Beyonce to breakout performer Lorde to Grammys veteran Taylor Swift.
Keep up with all the Grammys action in the live blog below.
Share +
call your relatives on the west coast and tell them it's not worth it #grammys

— Kia Makarechi (@Kia_Mak) 4 years ago