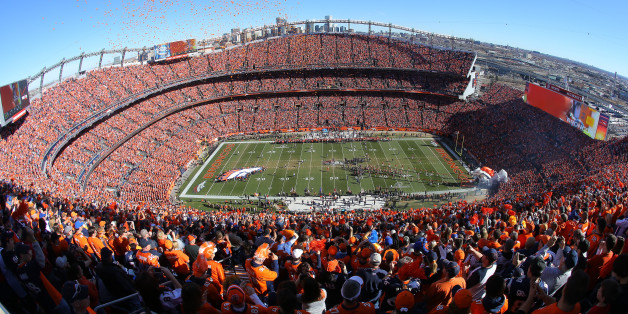 Justin Edmonds via Getty Images
It isn't just those in football uniforms talking trash ahead of Super Bowl XLVIII. The police departments in Seattle and Denver traded barbs on Twitter over the weekend in support of their local teams.
The Denver Police Department got the banter started with this tweet:
It didn't take long for the Seattle Police Department to respond.
@DenverPolice @Broncos We'll save you a seat on the @Seahawks bandwagon when you're ready to root for a #SuperBowl -winning team.

— Seattle Police Dept. (@SeattlePD) January 26, 2014
@TheMMAPodcast @DenverPolice @Broncos @Seahawks Give 'em a break. The air's thin up there.

— Seattle Police Dept. (@SeattlePD) January 26, 2014
@DenverPolice @trevormcmanus @TheMMAPodcast Soon to be the leading cause of #ManningFace pic.twitter.com/CdE26ewwYr

— Seattle Police Dept. (@SeattlePD) January 26, 2014
FOLLOW HUFFPOST