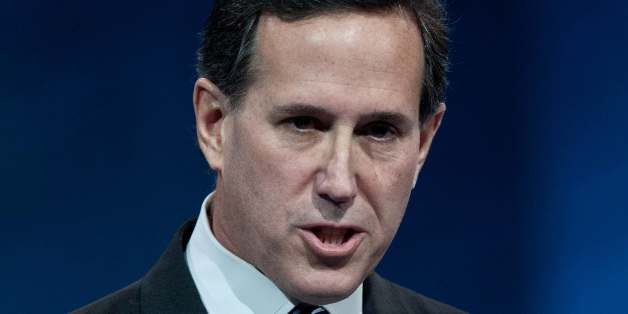 "It's a tough business," Santorum said. "I find a lot more honest people in politics than I do in movies."
The former Republican presidential hopeful was named the CEO of Echolight Studios, a faith-based film company, in June 2013. By the end of the year, Echolight released "The Christmas Candle" -- its first movie under Santorum -- based on a novel by popular Christian author Max Lucado and starring singer Susan Boyle.
Santorum told Yahoo! he's not done with politics, saying he's "certainly very open" to a 2016 presidential run. Santorum has expressed similar thoughts before.
"The fact is, we have a good track record of success and we think we have something to say that's different than others," Santorum said.
SUBSCRIBE AND FOLLOW
Get top stories and blog posts emailed to me each day. Newsletters may offer personalized content or advertisements.
Learn more