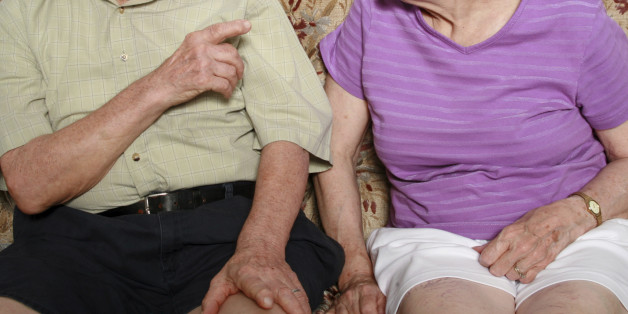 You know you can't stand your spouse when divorce is on your bucket list.
"She said that she never wanted to be with him but had no choice because of her children," an unnamed source said. "She told the judge that when she dies, she wanted to be listed in the death certificate as divorced not wife."
The judge reportedly understood and granted her a divorce.
This isn't the first older person to make headlines with their divorce. In December 2011, a 99-year-old Italian man filed for divorce after discovering a letter his 96-year-old wife had written to her lover in the 1940s.
Hey, who needs "till do do us part" when the octogenarian (or nonagenarian!) single life is calling?
Click through the slideshow below for six more weird divorce stories.
SUBSCRIBE AND FOLLOW
Get top stories and blog posts emailed to me each day. Newsletters may offer personalized content or advertisements.
Learn more