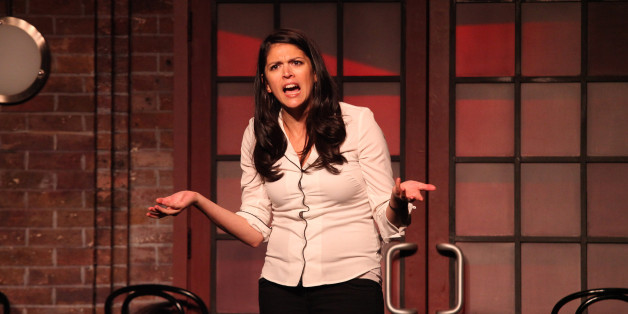 In case anyone forgot, this week the Twitterverse reminded us just how petty people can be from behind a computer screen.
This week's victim? 'SNL's' hilarious Cecily Strong. Rather than praise or critique the comedian's performance during the Jan. 25 episode hosted by Jonah Hill, a few tweeters speculated that the Weekend Update anchor might be pregnant:
Is Cecily Strong pregnant?
Has anybody subtly asked Cecily Strong if she's pregnant or what?
Either Cecily Strong is pregnant or she has an enemy in wardrobe. #SNL
Is cecily strong pregnant?
Using a few choice words, Strong took to Twitter to fire back at the rumor-mill. Her response could not have been more perfect:
Oh also, I'm not pregnant. But thanks for inquiring you cruel bully dickheads/the dumbest idiots ever who don't understand how life works.
Now that is how you put an end to Twitter haters.
Also on HuffPost:
18 Funny Women You Should Be Following On Twitter
SUBSCRIBE AND FOLLOW
Get top stories and blog posts emailed to me each day. Newsletters may offer personalized content or advertisements.
Learn more