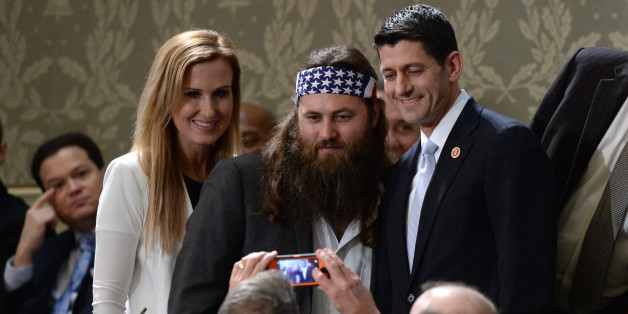 It was ironic ... one of the couples invited to the coveted State of the Union address last night at the U.S. Capital was Willie and Korie Robertson -- to bring DIVERSITY to the event!
The "Duck Dynasty" stars were invited by Congressman Vance McAllister -- he's a Republican from Louisiana who won a close race last year, and the Robertsons helped with their endorsement.
SUBSCRIBE AND FOLLOW
Get top stories and blog posts emailed to me each day. Newsletters may offer personalized content or advertisements.
Learn more