Jennifer Lawrence's Mystique costume sure leaves little to the imagination.
Empire magazine released 25 different collectible covers this week featuring various cast members from the film as a major marketing push, Forbes noted. Other cover stars include Hugh Jackman ("Wolverine"), Halle Berry ("Storm") and Ellen Page ("Shadowcat"). The film is set to hit theaters on May 23.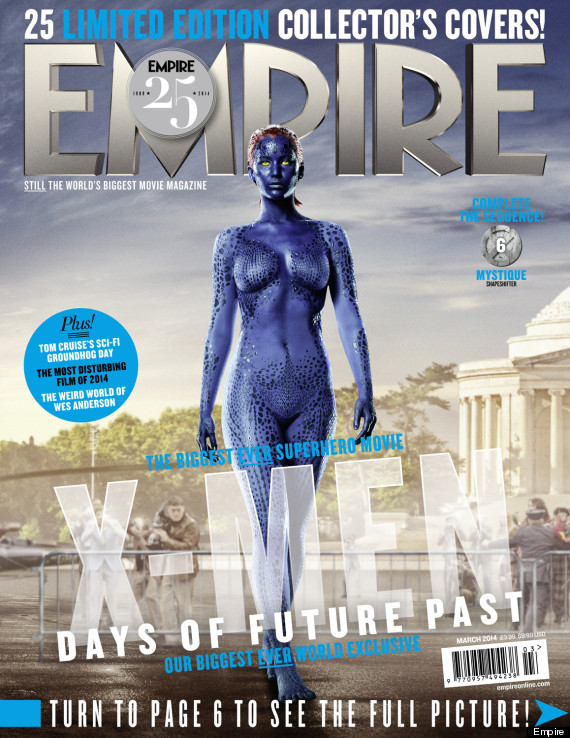 SUBSCRIBE AND FOLLOW
Get top stories and blog posts emailed to me each day. Newsletters may offer personalized content or advertisements.
Learn more