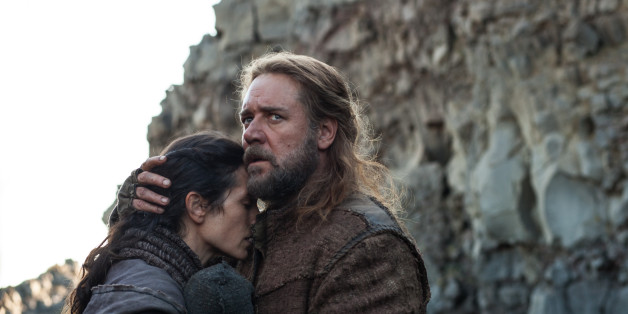 Super Bowl XLVIII doesn't happen until Sunday, but don't tell Paramount. The studio released its "Big Game TV Spot" for Darren Aronofsky's "Noah" on Wednesday night, providing Super Bowl viewers with a glimpse into their future. Picture it: The Denver Broncos and Seattle Seahawks are playing in MetLife Stadium at the Meadowlands Sports Complex in East Rutherford, New Jersey on Feb. 2, and during a commercial break this "Noah" teaser unfurls. "Is this the end of everything?" Emma Watson asks of her onscreen father, Noah, played by Russell Crowe. "It's the beginning of everything," he replies. Get thee to an ark and watch below. "Noah" is out on March 28.
SUBSCRIBE AND FOLLOW
Get top stories and blog posts emailed to me each day. Newsletters may offer personalized content or advertisements.
Learn more