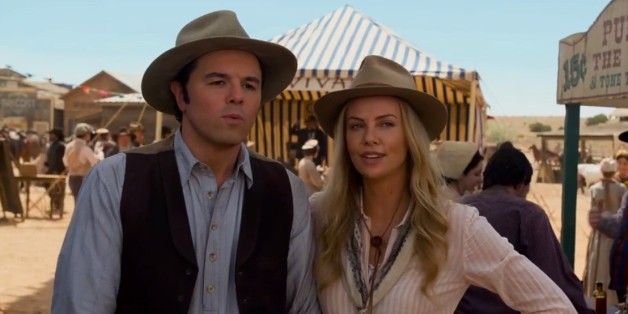 Seth MacFarlane's follow-up to "Ted" is "A Million Ways To Die In The West," a live-action comedy Western that includes comic elements out of "Blazing Saddles" and the set design from "Back to the Future Part III." MacFarlane, who voiced the title teddy bear in "Ted," the 2012 hit that grossed $549 million worldwide, stars in the film as a local farmer who enlists the help of a gunslinger's wife (Charlize Theron) to take on a deadly outlaw (Liam Neeson). Amanda Seyfried, Neil Patrick Harris, Giovani Ribisi and Sarah Silverman all co-star in the film, which Universal will release on May 30. Watch the NSFW red-band trailer -- complete with swears and some hilarious Western violence -- below.
SUBSCRIBE AND FOLLOW
Get top stories and blog posts emailed to me each day. Newsletters may offer personalized content or advertisements.
Learn more