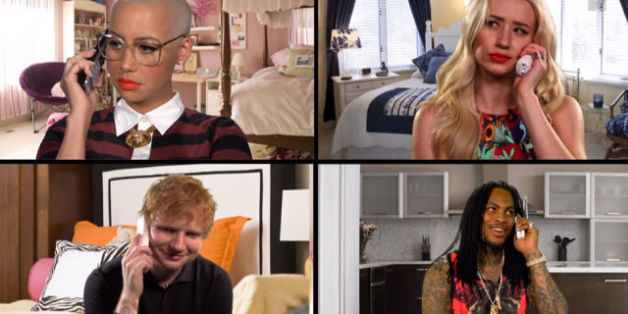 It's a little inexplicable, but we're willing to accept at face value that Amber Rose, Ed Sheeran, Iggy Azalea and Waka Flocka Flame have reenacted a scene from "Mean Girls" for our enjoyment. The four-way phone call scene got the parody treatment -- with Rose as Gretchen, Azalea as Karen, Waka Flocka as Regina and Sheeran as Cady. Really, the clip is for MTV's upcoming series "Retromainia: Hip Hop," which eulogizes the 1990s and 2000s. While we aren't entirely sure "Mean Girls" is fodder for a hip-hop retrospective, we'll accept any opportunity to revisit the Tina Fey gem. Watch for yourself below. "Retromania: Hip Hop" premieres Feb. 1.
Related on HuffPost:
The Funniest Movies Of The 2000s
SUBSCRIBE AND FOLLOW
Get top stories and blog posts emailed to me each day. Newsletters may offer personalized content or advertisements.
Learn more