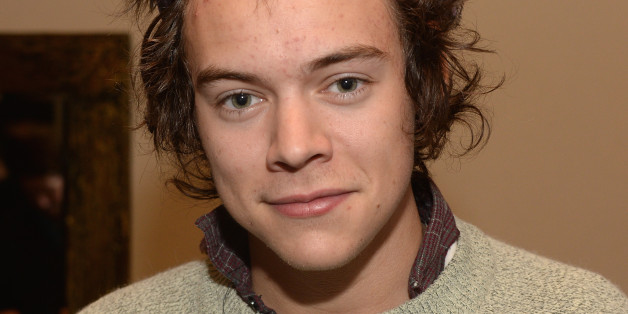 Harry Styles is letting it all hang out!
In Nov. 2013, someone tweeted a photo of the One Direction singer peeing in a row of bushes -- Tony the Tiger style. Somehow, the photo has only recently gained traction on the web.
Click Here To See Styles' Bare Bottom
On Sunday (Jan. 26), Styles tweeted a cryptic message to Sir Mix-A-Lot.
A few minutes later, the Twitter account @That1DWWUpdate tweeted the same photo, to which Mix-A-Lot replied "Who's bushes you peeing in? Classic!!!" (Mix-A-Lot's tweet had been deleted as of Jan. 31).
Mix-A-Lot seemed to then realize that Styles was, in fact, urinating in his hedges.
Mix-A-Lot doesn't seem particularly upset about the whole situation. In fact, he's getting a kick out of it.
So there you have it. Harry Styles took a leak in Sir Mix-A-Lot's shrubbery, and everyone got a good laugh out of it.
Also on HuffPost:
19 Reasons Why We Love Harry Styles
SUBSCRIBE AND FOLLOW
Get top stories and blog posts emailed to me each day. Newsletters may offer personalized content or advertisements.
Learn more