On Monday (Jan. 27), the 27-year-old actress was spotted leaving a studio in West Hollywood, Calif., and if we didn't know better we'd have sworn she was Kim. In addition to her lighter hair color, Rivera was wearing a curve-hugging skirt paired with a crop top, not unlike many of the outfits Kardashian has been donning lately. There was one dead giveaway, however, as Kardashian would only be caught wearing sneakers at the gym.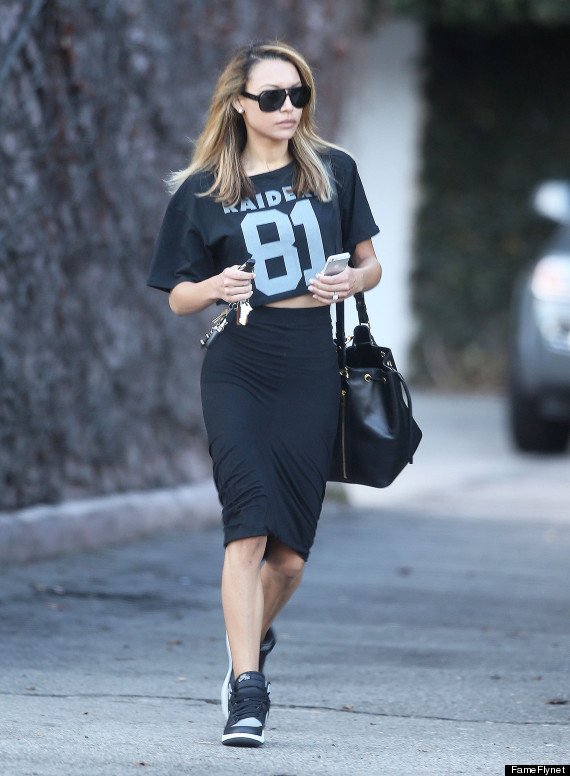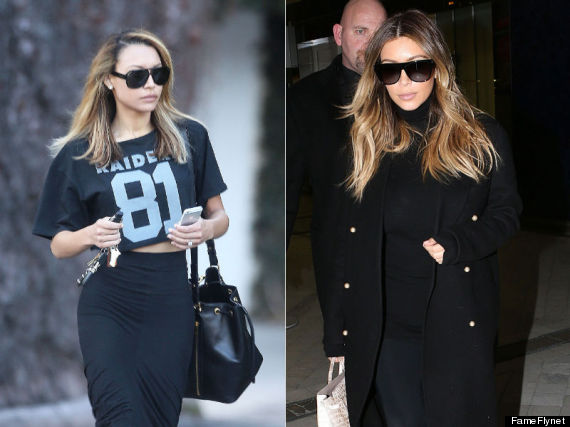 Also on HuffPost:
Celebrity Dopplegangers, Old & New
SUBSCRIBE AND FOLLOW
Get top stories and blog posts emailed to me each day. Newsletters may offer personalized content or advertisements.
Learn more