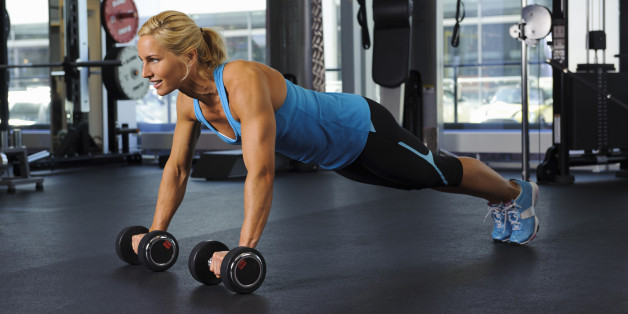 There are hundreds of wonderful sites on healthy living to be seen all over the blogosphere. Here at Fit Links, we'll introduce you to some that have caught our eye.
If you're going to opt for a high-intensity, ultra-efficient workout, you've got to do it right. POPSUGAR Fitness shares the dos and don'ts of a 20-minute workout.
Speaking of quick workouts, try this 15-minute routine "Biggest Loser Australia" trainer Michelle Bridges shared with Well + Good.
Awards show junkies: Next time you're settling onto the couch, devouring every minute of the red carpet pre-show, consider following along with this award show workout game from SparkPeople.
If you like to get your sweat on outside of your living room, Fit Bottomed Girls has all the details on what to expect in a group exercise class -- from how tough it's going to be to how you'll feel about the instructor.
PHOTO GALLERY
BEFORE YOU GO
Fun Ways To Get Fit
PHOTO GALLERY
Fun Ways To Get Fit