Where Are The Uninsured?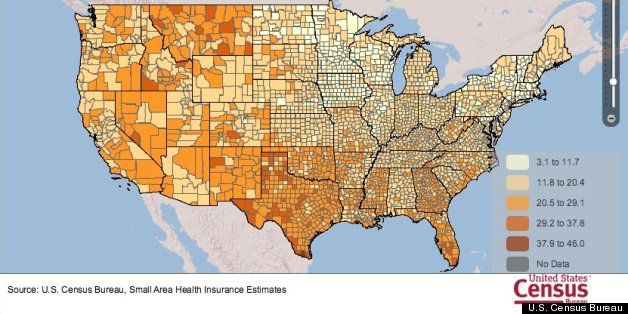 This map shows the percent of uninsured in each U.S. county in 2011. The data includes all incomes, races, and both sexes for people under age 65. Source: U.S. Census Bureau
Related on HuffPost:
States With Medicaid Policies That Hurt The Poor
SUBSCRIBE AND FOLLOW
Get top stories and blog posts emailed to me each day. Newsletters may offer personalized content or advertisements.
Learn more