When your small town in Alberta is facing dire economic hardship, there's only one thing to do: Kill and stuff dozens of gophers, and then arrange them into disturbingly lifelike little dioramas. Then charge people to come visit, and you're good to go!
Visitors to the Gopher Hole Museum will either wince, giggle or both at 47 dioramas of taxidermic rodents arranged in a building in Torrington, Canada.
The furry guys are indulging in their "favorite activities," from checking the mail to kissing in the moonlight to welding gopher shoes. Things get intense when one gopher performs a Texas-style holdup on another seemingly innocent rodent in a treasury building.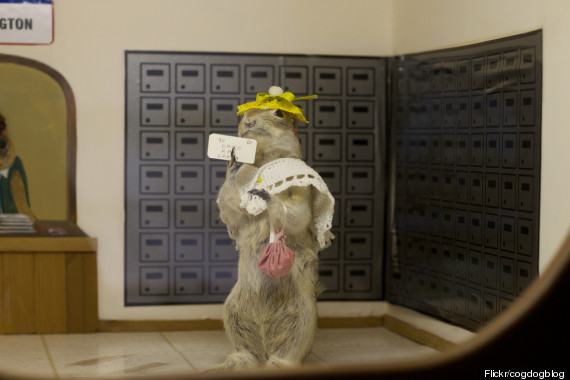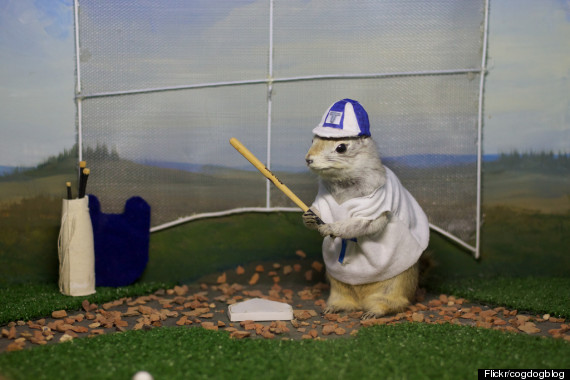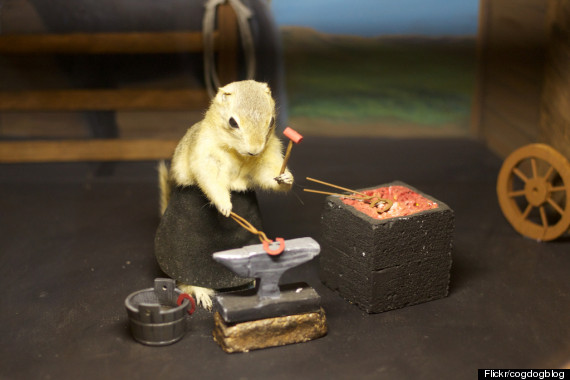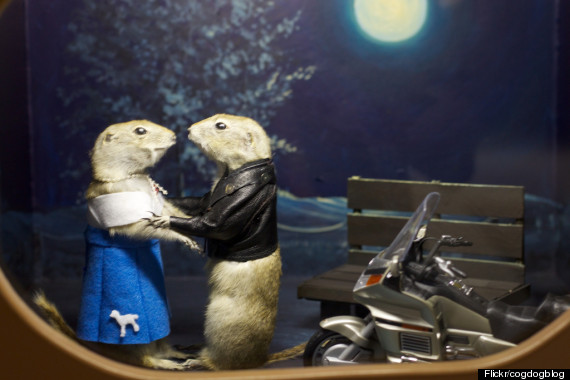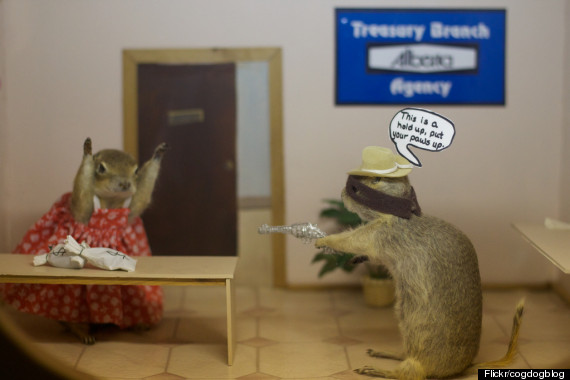 The Gopher Hole Museum is open daily from June through September, but apparently the owners will let you peek during the rest of the year if you call ahead and ask.
"The gophers" who "run" the museum's website remind visitors to check out Canada's other wonders, like Banff National Park and Jasper National Park.
We'd rather just watch them say prayers and play harmonicas.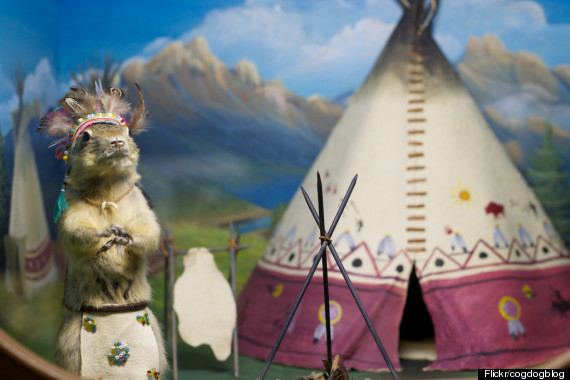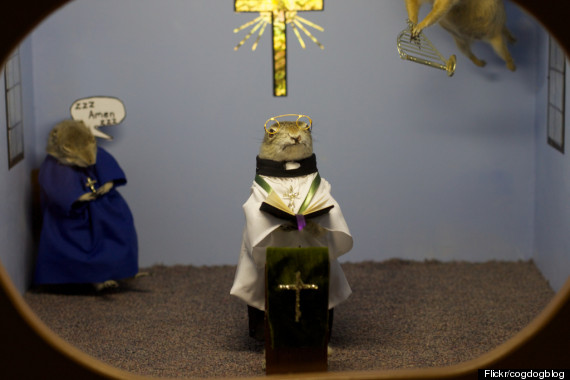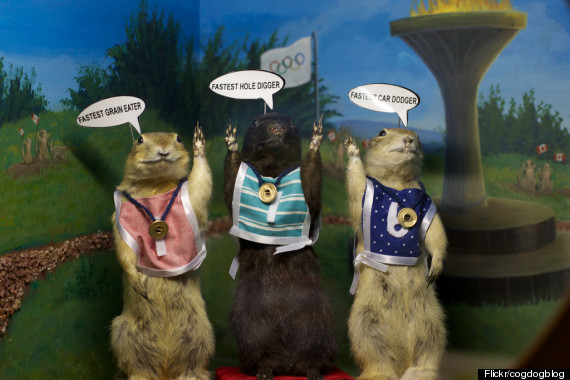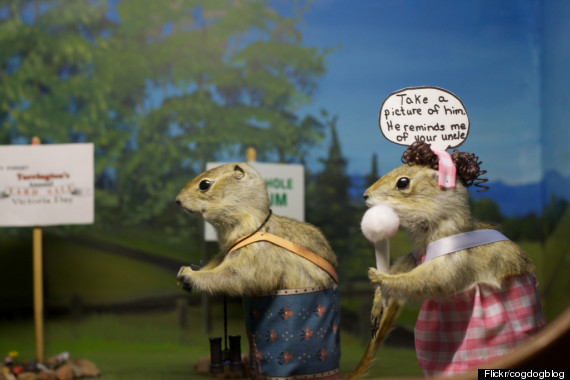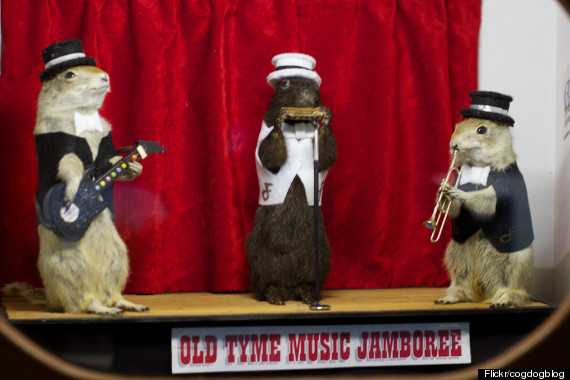 The tour ends with a display that seems to poke fun at the whole Gopher Museum itself: In it, a gopher dressed in a top hat fights with a gopher dressed as a hippie about whether it's ethical to kill and stuff a wild gopher for the museum.
We don't know if this is political commentary, or animal cruelty, or straight-up Canadian kookiness. But whatever it is, we just can't look away.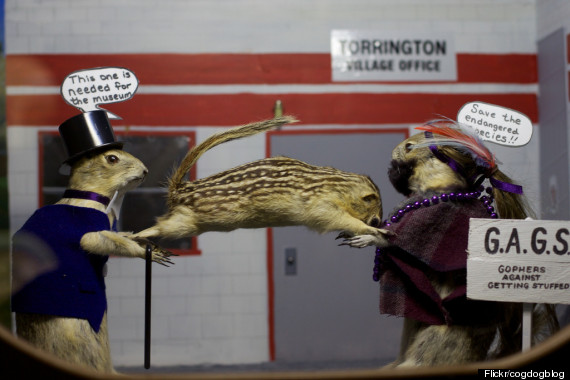 ALSO ON HUFFPOST:
PHOTO GALLERY
BEFORE YOU GO
Americas Strangest Museums
PHOTO GALLERY
Americas Strangest Museums