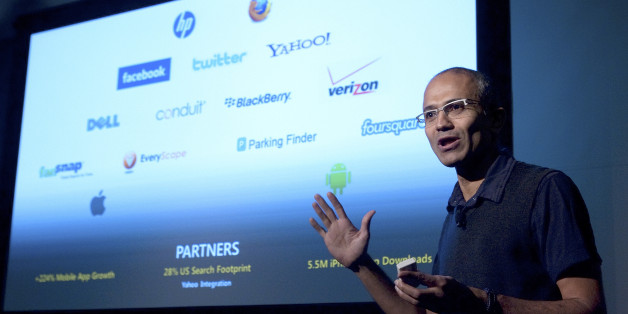 On Thursday, reports from Bloomberg News indicated Microsoft would be naming Satya Nadella, an executive vice president at Microsoft, as the company's new CEO to replace the retiring Steve Ballmer.
Microsoft said it had no comment on the Twitter account.
Let's have a look at some of the best tweets:
He can make fun anywhere, any way.
He works hard, and he's not afraid to tell you about it.
I may break my continuous work day record!
Ah, the age old Tuscan tradition of refactoring the spaghetti.
asp.net mvc framework is nice... need a day to refactor my spaghetti!
The gauntlet. It has been laid down (in 2010).
RT @Chewtheweb Microsoft Bing News Beckons Google News Haters: ...http://bit.ly/cPt8cS
SUBSCRIBE TO & FOLLOW THE MORNING EMAIL
The Morning Email helps you start your workday with everything you need to know: breaking news, entertainment and a dash of fun. Learn more