Joe Namath still knows how to make an impression during the Super Bowl.
The Hall of Fame quarterback who piloted the New York Jets to victory in Super Bowl III made a memorable cameo before Super Bowl XLVIII got underway in his old team's stadium. The 70-year-old former quarterback was sporting a fur coat on the field at MetLife Stadium before the Denver Broncos and Seattle Seahawks kicked off.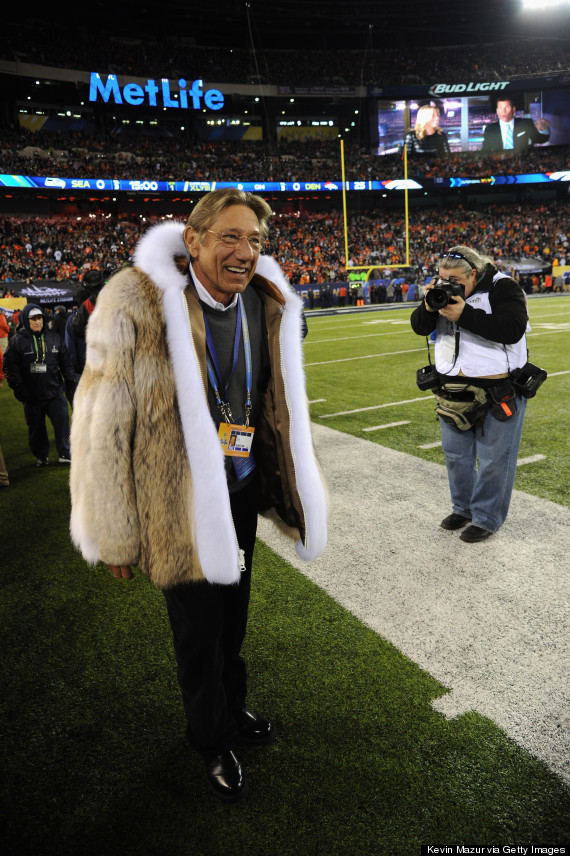 With his wardrobe choice already garnering him plenty of attention (including a rebuke from PETA), Namath was then involved in an awkward coin toss. After being introduced and handed the coin, Namath got a little ahead of referee Terry McAulay. Namath flipped the coin before the Seahawks could make their call. McAulay reacted quickly and grabbed the coin before it could drop.
(GIF via @ Saintmtex)
Once the Seahawks called "tails," the coin was re-tossed. Seattle won the toss and the team's official Twitter account thanked Namath.
Seahawks win the toss (thanks for the fumbled snap Mr. Namath) and will defer to the second half. #Tails #SB49

— Seattle Seahawks (@Seahawks) February 2, 2014
ALSO ON HUFFPOST:
PHOTOS: Super Bowl XLVIII