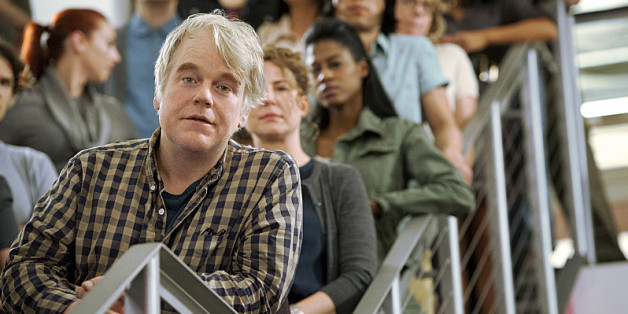 With the tragic passing of Philip Seymour Hoffman, the future of his projects he was working on are uncertain, including the upcoming Showtime series, "Happyish."
According to The Hollywood Reporter, "Happyish" (which IMDB lists as being in post-production) is "a dark examination of the pursuit of happiness," starring Hoffman as a middle-aged man trying to change his life.
Showtime gave the series a full season order comprising of ten episodes, but whether the show will ever air is yet to be determined.
HuffPost TV reached out to Showtime, but they only made a statement about the death of Hoffman and not the series itself:
Philip Seymour Hoffman was one of our generation's finest and most brilliant actors. He was also a gifted comedic talent. It was a great privilege and pleasure to work with him and we are all absolutely devastated by this sudden loss. Our thoughts go out to his family at this very difficult time.
Aside from "Happyish" Hoffman was also working on other projects, including the next two-part "Hunger Games" movie, "Mockingjay."
PHOTO GALLERIES
In Memoriam: Celebrities We've Lost In 2014