An audacious, broad-daylight heist on Friday netted $300,000 for three robbers in Queens, The New York Post reports. An armored truck guard was carrying deposits from an Elmhurst HSBC bank, when three men in winter coats charged him. A terrifying surveillance photo, released by the FBI, shows one robber pointing a gun in the guard's face.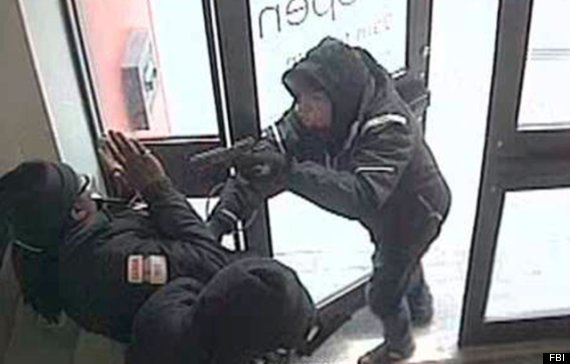 The three men, who police confirm stole $300,000, fled the scene after spraying mace in the guard's face.
According to police, the three men drove a away in a dirty, black Ford Explorer. The vehicle was missing its front license plate.
A $50,000 reward is being offered by GardaWorld for anyone who can provide information leading to the robbers' arrest and conviction.
FOLLOW HUFFPOST